"I believe in gay civil partnerships"— Kwame Pianim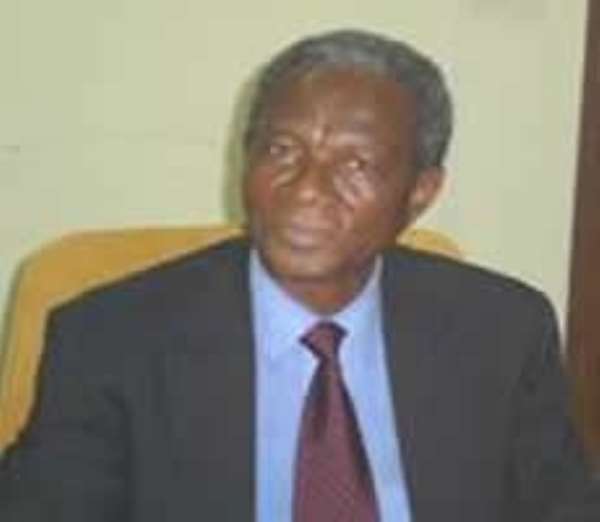 Kwame Pianim, Economist and Investment Consultant
Renowned Ghanaian Economist and Investment Consultant Kwame Pianim has waded into the gay debate, which snowballed in Ghana a few weeks ago but tapered off just as fast as it flared.
The internationally respected Economist told XYZ News in an interview at his Airport residence in Accra on February 25, 2013 that: "I don't believe in allowing gay marriages, I believe in allowing gay civil partnerships".
When asked to explain himself further, Mr. Pianim said: "It means two gay people can stay together without us saying what are you doing together".
He however said such civil unions should not be given legal backing deserving of heterosexual matrimony.
"I do not believe that they should be given the title of marriage", he clarified, noting that: "Marriage is for procreation first and foremost, and for raising children and therefore if you say that somebody is going to get married and don't have in view procreation, to me as a Catholic I cannot support that", Mr Pianim stressed.
He however insisted that: "Whatever people's sexual orientation is, that's fine", even though he added that: "I do not believe in homosexuality as something that should be agreed upon to be practiced openly".
The gay debate became topical in Ghana following President John Mahama's nomination of gay rights defender Nana Oye Lithur as Minister of Gender, Children and Social Protection.
She was grilled on the subject for close to three hours when she appeared before a lopsided Appointments Committee for vetting.
Oye Lithur had in the past said: "Not even the President of Ghana can deny anybody's human rights irrespective of the person's sexual orientation".
At her vetting, she said even though she will not personally promote homosexuality, she will nonetheless protect the fundamental human rights of homosexuals.
A group of Christian Clerics strongly opposed her nomination but their efforts fell through.
The debate got more intense following revelations that renowned international gay rights activist Andrew Solomon had moderated the launch of President Mahama's book, "My First Coup D'etat" in New York. The debate has died off for weeks but the views of Mr Kwame Pianim could spark another bout.