Widow asks 'who ordered' killing of Tunisia's Belaid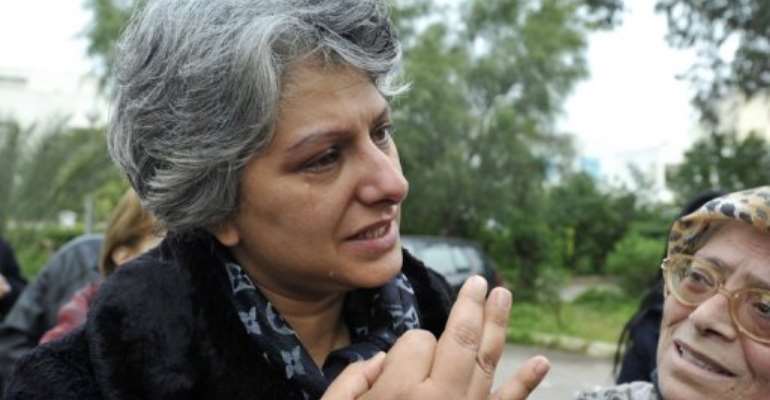 PARIS (AFP) - The widow of murdered Tunisian opposition activist Chokri Belaid urged authorities on Tuesday to pursue those who allegedly ordered her husband's killing, following the arrest of a suspect.
"It is good to know who carried it out, but for me it is very important to know who ordered it... because this was a very well-organised crime," Basma Belaid told France's Europe 1 radio during a visit to Paris.
"We are asking for a trial, for further investigation, for everything to be known," she said.
The suspected killer of Belaid, a leading critic of Tunisia's ruling Islamists whose murder sparked a political crisis, was arrested on Monday along with an alleged accomplice, police said.
Both are members of the radical Muslim Salafist movement.
Belaid, 48, was shot at close range in front of his Tunis home on February 6. His family has accused the ruling Ennahda party of being behind the killing, an accusation the Islamists have denied.
"Ennahda's political leadership is involved," Basma Belaid said Tuesday. "The least thing they can do is ensure the safety of citizens. Ennahda is the ruling party... it's up to it to protect citizens."
Belaid's assassination triggered days of unrest as people took to Habib Bourguiba Avenue, epicentre of the 2011 uprising that toppled ex-dictator Zine El Abidine Ben Ali, exacerbating a long-running political crisis in Tunisia.
On the day of the murder, prime minister Hamadi Jebali proposed the formation of a government of technocrats as a way out of the crisis. But the initiative was rejected by his own Ennahda party, leading to his resignation.
Interior Minister Ali Larayedh has been tapped to form a new government by March 8.