Reason why dog meat should not be eaten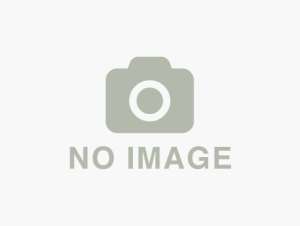 Dog meat
Bolgatanga, Feb. 25, GNA - There are a number of reasons why dogs should not end up as meat in the bowl or on the dining table as it is the practice these days.
Dogs alert their masters in times of danger and are there to guard against predators and sound the alarm when strangers approach.
Dogs are used for hunting because of their sensitive nature, and could determine the location of targets. The success of dogs in hunting expeditions is often considered as the main reason why they are domesticated.
As pets, dogs serve as guards, playmates or walking companions.  
A Ghana News Agency (GNA) revealed that  a two weeks baby, abandoned under a bridge at Winkongo, a community near Bolgatanga in the Upper East Region was found curdled by a dog.
Studies have shown that most widespread forms of bonding that occurs with inter-species occur between humans and dogs.
According to Wikipedia after the World War II, the population of dogs grew astronomically. For instance in 2001, the population worldwide stood at about 400 million.
However the disturbing trend in contemporary times is the consumption of dog meat despite the protest by groups such as the World Society for the Protection of Animals.
Dog meat referred to as 'fragrance meat' has other names worldwide. In some parts of Ghana it is referred to as 'dokuus' or 'red goat'. In Southern Nigeria it is called 'Four O Four'. In Indonesia, fried dog meat is called 'rintek wuuk.  In China it is called 'xiangrou'.
Mr Samuel Adongo, from Atolbabisi, a Grune community in Bolgatanga told the GNA that it is a taboo in his area for one to eat horse, donkey or pork meat hence the eating of dog, a favourite delicacy nobody can ignore.
Madam Atampoka, a dog seller in Bolgatanga has been in the business for close to 15 years and through that she has been able to see three of her five children through primary school to the secondary level.
She told the GNA that she is able to make GH¢450.00 on dogs she prepares for sale when patronage is high describing the business is beneficial.   
'Chief Parliament', is a portion of the Bolgatanga Market where Madam Atampoka goes to buy her dogs.  A grown up dog is sold between GH¢70 and GH¢100.
In a day, she buys and slaughters about three to five dogs and engages the services of a 'slaughter man' who charges GH¢8 daily.
This could be very intriguing as the process and the ordeal a dog goes through before it is finally killed is cruel
A wire string is tied around its neck and dragged round for several minutes until it feels very weak. It is then hit on the head with an iron bar.
Interestingly, Madam Atampaka has a companion dog which she's lived with for more than two years.
Asked why her dog is still alive? She smiled, saying: 'My dog is so dear to me and I can't watch anyone kill it.'
While speaking to the GNA her male dog, named 'wisdom' laid close to her munching a piece of meat of another dog.
The proposed Universal Declaration on Animal Welfare an inter-governmental agreement to recognise animals as sentient beings is one platform that could be explored to end the cruelty against dogs.
Every positive measure must be taken to prevent cruelty and reduce suffering, and to promote standard on the welfare of animals and Government should take up the challenge as a matter of urgency.
In this regard, appropriate standards on the welfare of animals should be developed and elaborated.
Environmental Health workers, Food and Drugs Board and Ghana Veterinary Medical Association should be alert to effectively monitor the practice.
Continuous education and sensitisation on the relevance of keeping dogs as pets and not for meat should be embarked on while conscious campaigns are carried out to target the inhumane treatment of animals.
A GNA feature by James Amoh Junior