Vice President launches freedom bookshop and art gallery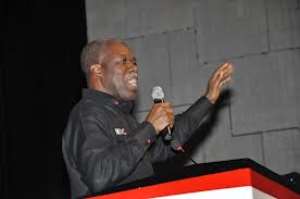 amissah arthur
Accra, Feb. 25, GNA - Mr Paa Kwesi Amissah-Arthur, Vice President of Ghana has launched the freedom bookshop and art gallery in Accra.
The bookshop and art gallery is under the sponsorship of the Socialist Forum of Ghana (SFG) and will have in stock books and other works of Dr Kwame Nkrumah.
Mr Amissah Arthur the bookshop was necessary as it would help provide information on the legacy of Dr Kwame Nkrumah.
He said there are many historical materials and facts that have been lost as a result of improper documentation and commended the SFG for their efforts to retrieve the existing works and documents of Dr Kwame Nkrumah in spite the fact majority of them were burnt after his overthrow.
He said the National Democratic Congress (NDC) government would continue to restore the name of Dr Kwame Nkrumah in the history of Ghana and Africa.
Mr Amissah Arthur appealed to the youth to take advantage of the bookshop and so that they would be able to learn more about the Dr Kwame Nkrumah and what he stood for.
Before the launch of the bookshop and art gallery, two books on Dr Kwame Nkrumah including the proceedings of the centenary colloquium were launched by Prof Akilagpa Sawyerr and some selected items of Dr Nkrumah were also auctioned by Mr Kwesi Pratt Jnr.
GNA