Keeping Minority Salaries Won't Stop Boycotts—NPP Insists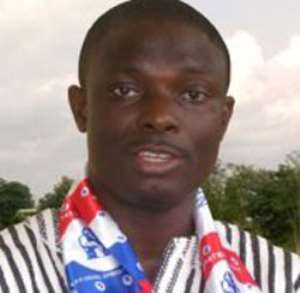 Kwaku Kwarteng, Obuasi West MP
Member of Parliament for Obuasi Kweku Kwarteng says any attempt to withhold the salaries of Minority MPs as punishment for their series of boycotts won't deter them from pushing on with their quest to have the Court nullify the 2012 election results.
Mr. Kwarteng told XYZ Breakfast that he personally will not challenge any such punishment in court but will see it as a personal sacrifice for a greater course.
He was responding to criticisms from some Majority MPs as well as the public who are making a moral argument about why the minority MPs still take their salaries and allowances despite their series of boycotts.
"Those of us who have seen the evidence, the passion that we have towards the resolution of these irregularities that they do not happen in the future is far stronger than salaries," Mr. Kwarteng said.
He added that, "If that decision were taking then it would be easier for me now to say I would not even be in Parliament at all and be in the street to campaign against the irregularities".