Are you a Parrot..... introspect from within, a message for people with talents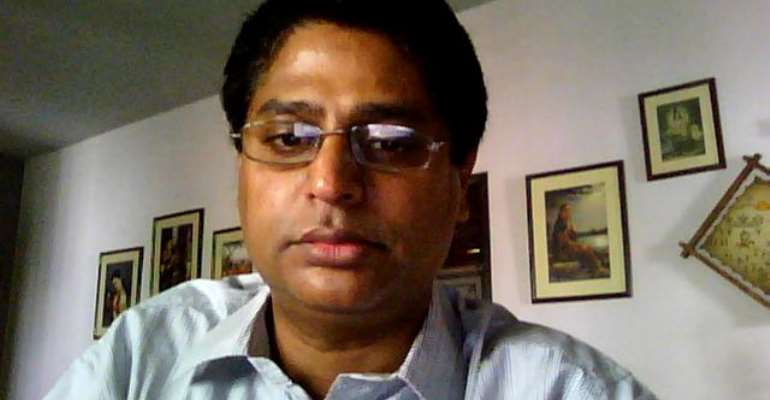 The parrots and rabbits are only the two animals known have the ability to see things behind without turning their head. It means, their eyes can move accordingly and can capture the images of anything that stays not only in front of them, but those are placed behind them as well.
This is indeed a very unique ability. With such ability, total and complete cognition of the surroundings, these animals can have easily. The question is, are these animals really smart and intelligent when compared to other animals? How difficult is to catch them, for a predator? With such unique vision, these animals are expected to be totally free from the attack of the predator as much before the predator could approach them, these animals could see them.
But in reality, neither the parrot nor the rabbit is difficult for the predator to catch or hunt. Is unique abilities never makes anyone 'unique' and become successful? Ability should be supported by the goal and timely intelligence only then one could achieve success. This is what the modern corporate must learn from the uniqueness of Rabbits and Parrots.
Perhaps, Rabbits and Parrots may not know or wants to 'use' such ability beyond saving their life when there is threat. Unfortunately 'such' many Rabbits and Parrots do exist in all corporate. Despite having many 'constitutive' talents, abilities and capabilities, they seldom realize them or utilize them appropriately.
The corporate and its HR function have a definite role to play in such occasions. The HR (Human Resource) function should be sensitive in knowing and identifying such 'Parrots and Rabbits' in the corporate and help/facilitate them to 'utilize' to 'maximize' their performance potential.
Only when the HR function is really sensitive and committed in the welfare of the corporate, will enable such people to become super performers. Unfortunately, the HR functions in some corporate play the role of 'hunter hawk or eagle' and loves to hunt these Parrots and Rabbits.
The corporate bosses also have a very significant role to play in developing their subordinates. Scientists, especially the biologists have studied these animals through series of experiments and only then they have discovered the unique ability of these animals that they can see things behind without turning the head. For an ordinary man, such ability of Parrots and Rabbits will not be either visible or easily understandable.
The HR function should not therefore just functions the role of an 'ordinary' man in seeing the Parrots and Rabbits in the lawn or in farmland, but must act like a biologist in searching and knowing the uniqueness and latent abilities of the employees.
All information from nature, plants and animals carry a grate management message for the corporate. Only when the 'sensitivity' of a biologist, particularly of a scientist is inculcated by the HR function, they can lead the corporate and its people to total success.
Dr S Ranganathan, ClinRise Derma Pvt., Ltd., Chennai
Learn more from the following management books
1. Jungle wisdom for corporate management – lessons from the university of nature by Swami Sukhabodhananda and Dr S Ranganathan
2. Nature – The Entrepreneur by Dr S Ranganathan



Editor's Note:
Dr S Ranganathan, ClinRise Derma Pvt., Ltd., Chennai