NPP is on a suicide mission – Haruna Iddrisu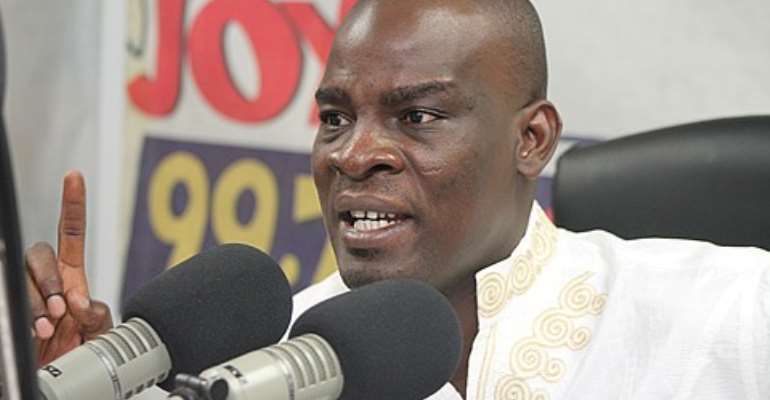 Minister of Trade and Industry Haruna Iddrisu is asking Parliamentarians of the opposition New Patriotic Party (NPP) to "rethink their suicidal political" decision to boycott activities relating to the presidency of John Mahama.
The party is accusing the Electoral Commission (EC) of 'stealing' over 1.34 million votes for President Mahama to enable him to win the election in the first round by drawing over 50% of the popular vote.
According to the NPP, attending activities that relate directly to President Mahama would undermine the party's case in court challenging the election results.
Minority members on Thursday boycotted President John Mahama's maiden State of the Nation Address in spite of an earlier announcement that they would attend.
Minority Leader Osei Kyei-Mensah-Bonsu told Joy FM on Wednesday that he and his colleagues would be present for the Address but would not participate in the debate.
Prior to that, they had also boycotted President Mahama's swearing-in ceremony on January 7, 2013.
Speaking on Joy FM's Super Morning Show on Friday, February 22, 2013, Mr Iddrisu accused the Minority of "doing selective and convenient application" of Article 64 of the 1992 Constitution.
According to him, the NPP is relying on Article 64 [1] to challenge the election of the President while ignoring Article 64 [2], which states that, "a declaration by the Supreme Court that the election of the President is not valid shall be without prejudice to anything done by the President."
He said the NPP's decision would not in any way affect President Mahama's administration because the governing National Democratic Congress has a comfortable majority in Parliament that they will use to ensure that the president succeeds in his first four year term.
Listen to Haruna Iddrisu in the attached audio

Story by Ghana/Myjoyonline.com/Jerry Tsatro Mordy