Africa World Airlines opens Tamale office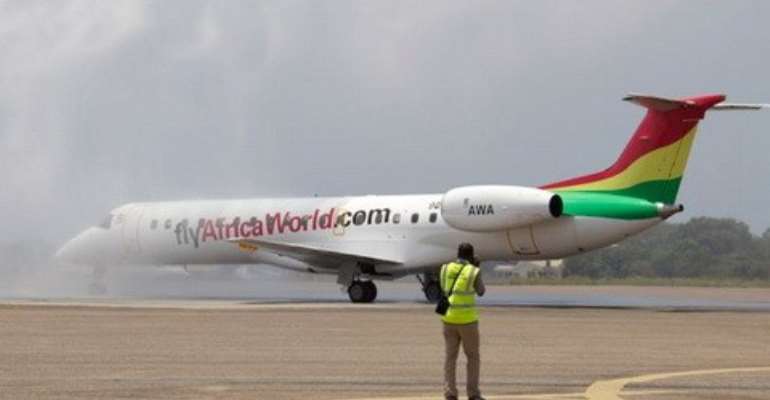 One of the most promising indigenous domestic carriers, Africa World Airlines has commissioned its Tamale office to serve its growing customers in the Northern region of Ghana and beyond.
Though the airline which was established barely six months ago has been operating flight services to the Northern regional capital of Tamale, it did not have its own office until Tuesday when the General Manager of AWA Mr Afenu Apiigy in the company of other eminent persons of Tamale, commissioned the edifice.
The office located opposite Zugbeli Junior High School, is within the environs of Tamale West Hospital.
The Chief Commercial Officer of AWA, Mr. Apiigy in commissioning the office said the growth in the operations of the airline in region led to establishment of the office to cater for its growing clientele.
Mr. Afenu also stated that the move to establish the airline's presence in the Northern sector of the country is in response to the planned upgrade of Tamale Airport to an international status so when completed it will be in a position to serve the sub-region.
The airline, according to Mr. Afenu has not shifted from its original mission being a regional carrier although currently it operates daily flights from Accra to Tamale, Tamale-Accra, Accra-Kumasi, and back.
He added that the airline will soon be outdooring its flights to the Nigerian cities of Abuja and Lagos followed by other destinations within the West Africa sub region.
The airline is a joint venture between the Social Security and National Insurance Trust (SSNIT) Ghana, the Strategic African Securities, China-Africa Development Fund and Hainan Airlines of China.