Oye Lithur's ministry won't promote gay rights, president assures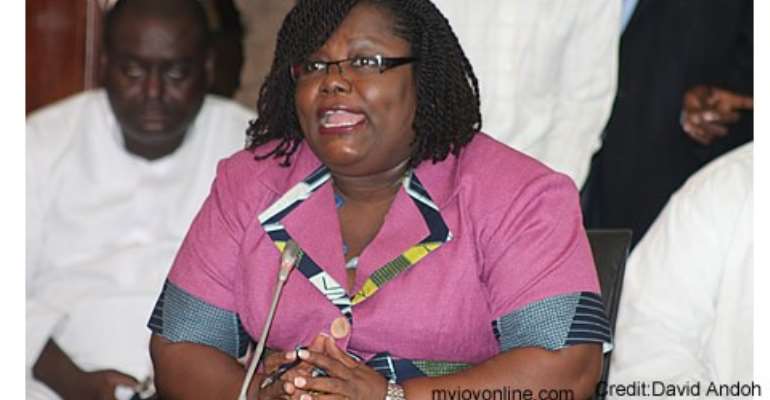 President John Mahama says the new Ministry for Gender, Children, and Social Protection was not created for the promotion of gay rights.
Instead, he said, the Ministry will "establish a database of our poorest people and work to enhance their access to social benefits."
The president gave this assurance while delivering his first State of the Nation Address in Parliament Thursday.
Nana Oye Lithur, the newly appointed Minister for that sector, came under heavy criticism for evading questions about her personal view on homosexuality in Ghana as she was being vetted by a Parliamentary Appointments Committee made up only of National Democratic Congress members.
She insisted that her duty as Minister for Gender, Children, and Social Protection is to protect the rights of all citizens, including gays.
Her comments did not sit well with many Ghanaians as some petitioned Parliament not to approve her nomination.
Speaking publicly on the issue for the first time, President Mahama explained that in spite of rumours that the Ministry will promote gay rights, its mandate is to synchronise the many fragmented schemes that currently address the plight of all marginalized people in Ghana.
To ensure that this duty is properly executed, the president said, he nominated Mrs Oye Lithur, adding that as far as he is concerned, she is the right person for this task.
"Oye Lithur is experienced and capable and many would see her expertise through her work soon," he emphasised.


Story by Ghana/Myjoyonline.com/Dorcas Efe Mensah