Parents urged to put premium on education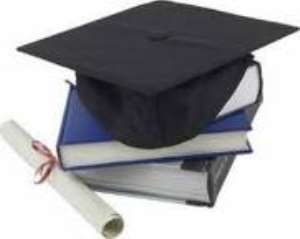 education
Afrancho (Ash), Feb 19, GNA - The Afigya-Kwabre District Chairman of the Ghana National Association of Private Schools (GNAPS), Mr Ernest Apau, has urged parents to avoid frivolous expenditure to enable them save towards their children's education.
He said they needed to cut down on the huge sums of money spent on funerals and other social gatherings.
He said it was worrying to see parents put more money into social activities but reluctant to provide basic education needs such as textbooks, uniforms, and other learning materials for their children.
He was speaking at a march past organized by the Association as part of the celebration of this years' private schools' week at the Afrancho D/A School Park.
Over 2,520 students from 41 primary and junior high schools (JHS) participated.
The theme for the celebration is 'Improving participation of private school education in Ghana to meet national aspiration'.
Mr Apau, who is also the proprietor of the Afrancho Full Gospel International School, asked teachers to show total commitment and passion for the job to enhance academic performance of the schools.
He said nothing could be more satisfying than for a teacher to see his or student make it to the top.
He counseled the children to be discipline, obedient and respectful not only to their parents and teachers, but also the elderly.
Besides, they should work hard on their books and avoid acts likely to ruin their education careers.
Mr Apau appealed to the Ghana Education Service (GES) to support the private schools with some logistics and supplies such as textbooks and syllabus.
Other activities lined up for the celebration include, the organization of a workshop for proprietors and head teachers, athletics and route marches.
 
GNA