GRIDCo Replaces Burnt Achimota Transformer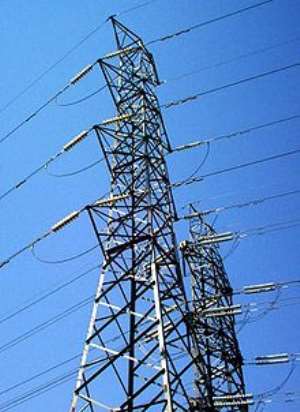 The Ghana Grid Company Limited (GRIDCo) has announced that its transformer at the Achimota sub-station which was damaged by fire has been replaced with a new one.
One of the five transformers at the Achimota sub-station was completely burnt during a fire outbreak believed to have been caused by lightning during a rainfall on Saturday 26 January.
It was reported that GRIDCo needed an estimated $1.3 million to replace the transformer at Achimota.
But a statement released by GRIDCo on Wednesday stated that the transformer was successfully replaced and commissioned into service on Tuesday February 19.
The statement added that with the completion of the replacement of the transformer, full power has been restored to the ECG at the Achimota Bulk Supply Point.
GRIDCo added that it appreciates the co-operation of its consumer during the period.
They also extended its sincere gratitude to the Ghana Police Service and the National Fire Service, who assisted in bringing the fire under control during the incident.