Gbagbo lawyer slams 'political trial' at ICC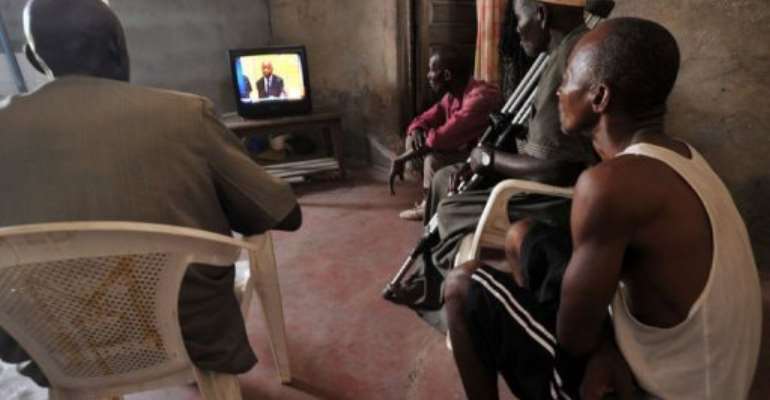 THE HAGUE (AFP) - Laurent Gbagbo's lawyer hit out at a "political trial" at the International Criminal Court on Wednesday, where judges are to decide if the Ivorian ex-president should face charges of crimes against humanity.
Gbagbo, 67, is the first former head of state brought before the ICC, where he is accused of masterminding a campaign of violence during a bloody 2010-2011 presidential election standoff in the West African nation in which over 3,000 people died.
"The Ivorian people deserve better than a political trial, they deserve a trial of those who are really responsible for the country's decade-long destruction and the court deserves to have been able to look at what really happened in Ivory Coast," lawyer Emmanuel Altit told the court on the second day of the confirmation of charges hearing.
Gbagbo maintains that he is the rightful president of Ivory Coast and that he was evicted in favour of his rival, current President Alassane Ouattara, thanks to a plot led by former colonial ruler France.
Gbagbo faces four counts of crimes against humanity for allegedly fomenting the wave of violence. He has denied the charges against him.
Altit said the evidence against Gbagbo had holes in it and did not represent reality.
"Why aren't they here, why aren't they being prosecuted?" said Altit, listing officials in Ouattara's government.
While thousands died during the five-month standoff, forces loyal to Gbagbo as well as those loyal to Ouattara have been accused of massive human rights abuses.
Prosecutors and the defence are to spend just over a week arguing their cases before a three-judge bench, who will then decide if there are "substantial grounds to believe that Gbagbo committed the crimes" and should be charged.
The prosecution says Gbagbo masterminded a plan to "stay in power by all means... through carefully planned, sustained and deadly attacks" against Ouattara supporters.
Between November 28, 2010 and May 8, 2011 Gbagbo's forces killed between 706 and 1,059 people and raped more than 35 women, prosecutors say.
His supporters have accused Ouattara's camp of practising "victor's justice" as many of the former president's backers are now behind bars -- including Gbagbo's wife Simone, who is also wanted by the ICC -- while none of those close to the Ouattara regime have been arrested.
The hearings started on Tuesday and are to last over a week, with Gbagbo expected to speak on the final day, February 28.