NADMO to activate fire disaster prevention plans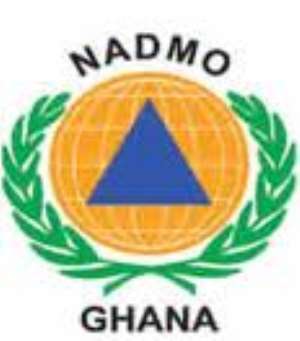 NADMO
Accra, Feb. 19, GNA - The National Disaster Management Organisation (NADMO), is to activate its fire prevention plans throughout the country to curb the incidence of fire disasters.
Speaking to the GNA in Accra on Tuesday, Mr Joseph Otoo, NADMO Metropolitan Co-ordinator, said under the plans, a fire prevention taskforce would be  established in each of the 10 sub-metro of the Accra Metropolitan Assembly.
He said the Organisation is to also step up its public education programme on fire prevention in collaboration with stakeholders to stem the incidence of the disaster.
Mr Otoo said NAMO and the Ghana National Fire Service will soon start an exercise to inspect factories, commercial and other public places such as markets to ascertain their fire prevention preparedness
The NADMO Metro Co-ordinator advised owners  high rise buildings, to install fire suppression systems, which is the most current method for  curbing   fire outbreaks.
He also asked landlords and other property owners to have fire extinguishers in their premises and ensure that the equipment were functional through regular servicing.
Mr Otoo said fire fighting equipment should be conspicuously placed at points people could have easy access.
He attributed the recent spate of fire outbreaks to lack of fire fighting equipment in shops and other commercial and business premises, illegal electricity connection, old and exposed cables and inferior wiring.
Mr Otoo asked the public to avoid overloading sockets, and advised that all gadgets should be put off when not in use and in their absence especially during the period of load shedding to prevent fire disasters.
 
GNA