Ghanaians Have Poor Maintenance Culture -Agbodza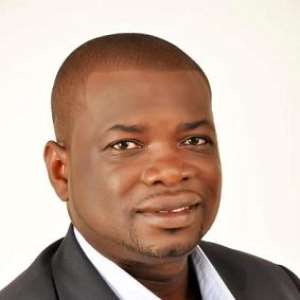 The NDC MP for Adaklu, Hon. Kwame Agbodza has expressed concern over what he described as 'poor maintenance culture' Ghanaians which end up destroying state owned property to their own detriment. He stated that most often state owned properties are either poorly maintained or misuse by the people who benefit more from it.
He made the above statement on the floor of the House when he called for the rehabilitation of the Adomi bridge at Atimpoku. ' I want to draw the nation's attention to the proposed rehabilitation of the Adomi bridge and alternative routes. The Adom bridge was built across the Volta river at Atimpoku around 1956; this bridge is now about 57 years old, the bridge has provided tremendous services to the people of Ghana,' he said.
He disclosed that it had been estimated, that over 120,000 workers, traders cross the Volta River using the said bridge, which is also a major link between the national capital; Accra, parts of Eastern, Northern and Volta Regions.
He added that the Adomi Bridge is also a major link with the landmark Eastern corridor road project initiated by the government. Hon Agbodza noted that the Adomi bridge had been a significant revenue generator in terms of tolls to the road fund, as he said over 3,000 vehicles cross the bridge daily.
'Mr. Speaker, the bridge is old and requires a major rehabilitation; failure to carry out the works could cause further decay and an inevitable result that will impact negatively on the country. The bridge is one of the finest engineering pieces on our landscape, we should never allow it to fall victim to the infamous phrase, Ghanaians have a poor maintenance culture', he said.
His statement was vehemently supported by the Majority leader in Parliament, Hon. Alfred Kwame Agbesi, who stated that the rehabilitation of Adomi Bridge would help save lives.
He added that the Call for the rehabilitation of the said bridge could not have been proposed at a better time and urged members of the august House to associate themselves with the statement. 'It is a very important matter that should interest all of us, I wouldn't have agreed more with him when he said Ghanaians have poor maintenance culture.
We have a lot of old construction that we are  doing nothing about, for instance, when using the Motorway between Accra and Tema you will see clearly that something has to be done