Danish Ambassador confident Gender Minister will rise above bureaucracy to achieve mandate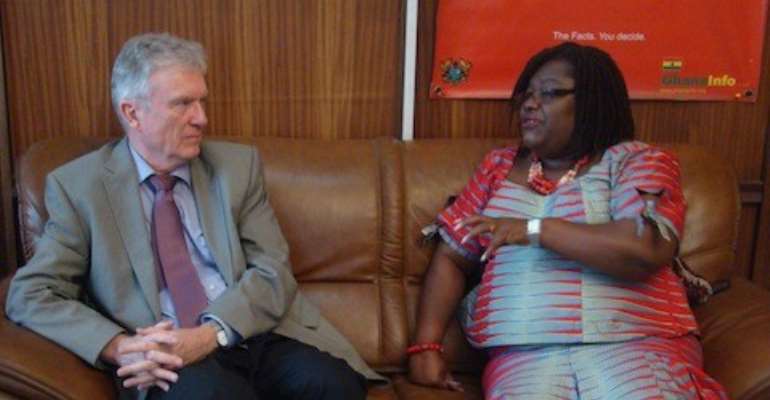 Danish Ambassador to Ghana H.E. Carsten Nilaus Padersen is confident that Gender, Children and Social Protection Minister Nana Oye Lithur will rise above the existing bureaucracy to achieve the mandate of her ministry, which he describes as overwhelming.
The ambassador made these comments when the two held a meeting on bilateral relations.
Expressing his delight at meeting the minister, the ambassador stated that gender, equality and human rights are key areas of interest for his country.
Acknowledging the common interests of both countries with respect to human rights and gender, the minister outlined her ministry's mandate.
She also stated that the sector, which is undergoing restructuring following the ministry's realignment, (it was, until recently, the Ministry of Women's and Children's affairs,) aims at ensuring a coordinated approach to achieving its objectives.