Nokia poised to improve fortunes on the back of Lumia handsets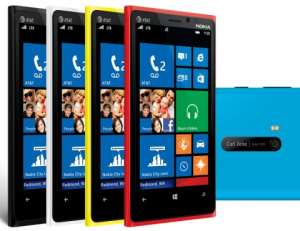 Nokia Lumia range of handsets
New research from UK-based research company YouGov shows Nokia has made great strides in restoring its reputation among its consumers since the launch of it Lumia range of handsets.
Nokia reigned on the global handset market until it reached 30% in 2009, and started dropping. It market share has dropped to as low as 6% as the end of 2012.
The handset giant lost its pride of place to Samsung, Apple and BlackBerry, which introduced different ranges of smartphones unto the global market, while Nokia continued to focus on feature phones.
But YouGov's smartphone tracker (SMIX) shows that the Finnish brand substantially improved its levels of customer advocacy and loyalty at the end of 2012 on the back of its Lumia smartphone range.
As at December 2011 the proportion of Nokia customers using its Lumia smartphone has increased from 1% to 40%, according to the YouGov tracker.
The Nokia Lumia ranges of handsets include Lumia 920, Lumia 900 and Lumia 800, each of which is a smartphone which uses the Windows Operating System.
The tracker showed that even though Apple topped the loyalty list with 80% of people saying their next phone would be an Apple, between September and December 2012 the number of Nokia customers that said they would recommend it also increased by 13% to 45%.
In the same period, those who said they would not want their next phone to be a Nokia also fell from 37% to 33%.
But during this period, those using the Nokia Symbian operating system also decreased from 99% to 60%.
The YouGov report observed that the shift of Nokia's customer base to Lumia devices has led to a sharp upturn in its customer satisfaction ratings.
"Nokia is now ranked first for four of the lesser attributes measured in the SMIX survey -- battery life, camera quality, speed of call connection and the robustness of its handsets," the report said.
It said those four attributes were lower in importance than others, but they do help paint a picture of Nokia's re-emergence.
Meanwhile, according to YouGov, Nokia has also seen sizable increases in its satisfaction ratings for more important attributes -- reliability, function speed, internet connection speeds and ease of use.
The launch of the Lumia on Windows Phone 7 and 8 in the run up to Christmas helped the Finnish brand see the biggest improvement in customer loyalty among handset manufacturers.
Between September and December 2012, Nokia saw a 12% improvement in the number of customers saying they would get a Nokia next time (up from 30% in September 2012 to 42% in December 2012).
However, among smartphone manufacturers, Apple retained the highest loyalty ratings, with 80% of its customers saying their next phone would be made by the American company.
Cellular News quoted Russell Feldman, Associate Director at YouGov as saying "Nokia has finally turned a corner. By increasing the number of Lumias in its base it has given their customers something worth coming back to. It is now seen by its consumers as a quality smartphone brand. While they are still a fair distance behind Apple and Samsung in terms of market share and loyalty, the fact they have changed consumer perception among their customers puts them in a solid position as the smartphone war intensifies."