Do more to increase women's representation in governance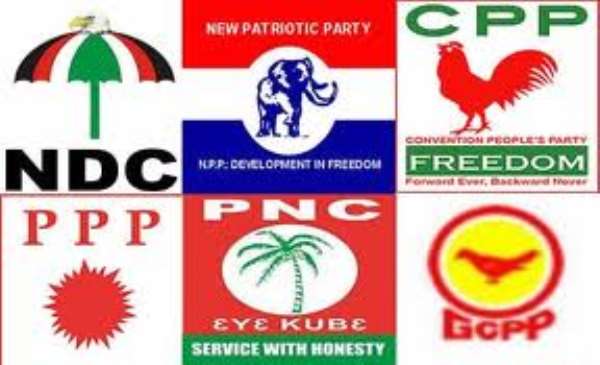 Political Parties 1
Juaso (Ash), Feb. 18, GNA - Political parties have been urged to work aggressively to give women a more powerful voice and influence within their set up.
They need to deliberately encourage them not only to contest for key positions but also to be adequately represented at all levels of their organization structures.
Participants at a day's workshop for women in leadership held at Juaso in the Asante-Akim South District, additionally, advocated reserving a certain percentage of parliamentary seats by the parties in their known strongholds for women.
They said everything should be done to create the platform and opportunity for women to win many seats in parliament.
It was organized by the Coalition of Women in Governance (COWIG) with support from the Hunger Project Ghana, Women in Law in Africa (WILDAF), Federation of Women Lawyers and the Gender Centre.
The goal was to equip them with the right leadership skills to enable them to perform.
Mr William Ansah Kwakye, the District Chairman of the Coalition, said women must be aided to attain some visibility in political governance.
This would enable them to take responsibility for policy decisions affecting their welfare and that of children.
He noted that women in politics had over the years been faced with socio-economic and cultural challenges which required the combined effort of all key stakeholders to address the problem.   
He said COWIG would continue to press for the involvement of women in political and social activities and build their capacity to enhance performance.
 
GNA