Islamist group claims abducting seven foreigners in Nigeria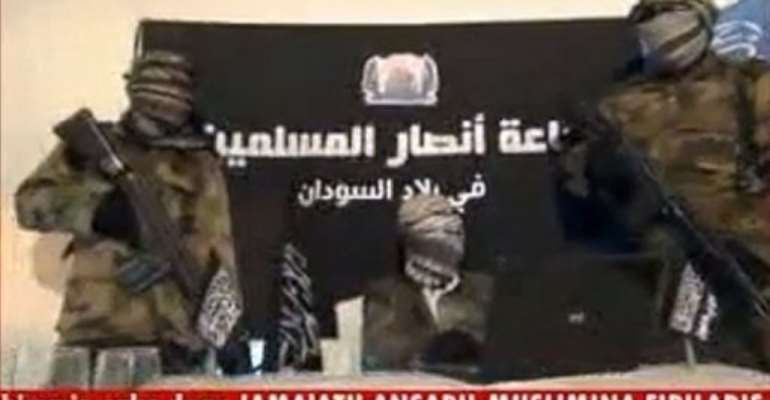 KANO, Nigeria (AFP) - Islamist group Ansaru on Monday claimed the kidnapping of seven foreigners in a deadly weekend raid on a construction site in restive northern Nigeria.
The attack in Bauchi state late Saturday was one of the worst incidents targeting foreigners in northern Nigeria, a region that has seen waves of violence by extremist Islamist groups but relatively few kidnappings.
Ansaru is considered a new group with a rising profile after it claimed the abduction of a French national in December.
Some view it as being directly linked to Boko Haram, the Islamist insurgents blamed for killing hundreds of people in northern Nigeria since 2009.
In an email statement sent to journalists, Ansaru said it has "the custody of seven persons, which include Lebanese and their European counterparts working with Setraco," the Lebanese-owned company targeted in the attack.
Police in Bauchi said four Lebanese, one Briton, a Greek citizen and an Italian were among those taken hostage by gunmen who stormed the site in the town of Jama'are in Bauchi state. The assailants shot dead a security guard.
A Setraco official, who requested anonymity, later told AFP that in fact the Middle Eastern hostages included two Lebanese and two Syrians. Beirut has said that only two of its nationals were abducted.
Ansaru's two-paragraph statement in English cites "the transgressions and atrocities done to the religion of Allah ... by the European countries in many places such as Afghanistan and Mali".
The group has previously protested France's efforts against Islamist rebels in Mali.
Residents in Jama'are, about 200 kilometres (125 miles) from the state capital, said Setraco evacuated all its staff from the company compound on Sunday, and a company spokesman told AFP its road project had been stopped.
"There is no way we will continue to work there because the lives of our colleagues are in danger," John Ogbamgba said Monday. "We are all in tears."
President Goodluck Jonathan urged foreigners "to continue to go about their normal business," in a statement that promised "a total commitment to stamping out all forms of terrorism".
Expatriates have typically been kidnapped in Nigeria's oil-rich south and often released following ransom payments.
But such incidents in the north have been isolated and some analysts fear that Ansaru's emergence may be a sign of changing tactics among the Islamist groups in the region.
The Setraco spokesman said the firm was especially concerned that the abductions took place in the north, where "you don't get information".
If the attack had occurred in the south, "maybe there would be a ransom demand", Ogbamgba said.
Aside from the French national abducted in December whose whereabouts remain unknown, the three others Westerners kidnapped in the north since 2011 have all been killed.
They include a German engineer abducted last year as well as a Briton and an Italian seized in 2011, in an attack the British government linked to Ansaru.
Britain declared the group a terrorist organisation in November.
Some experts say that Ansaru's leader may be Khalid al-Barnawi, one of three Nigerian extremists labelled a "global terrorist" by the United States last year, saying he had ties to Al-Qaeda's north African affiliate.
The governments of Greece and Italy have confirmed that their citizens were among those taken hostage.
British Foreign Secretary William Hague said Monday that London was in touch with Nigerian authorities but did not confirm that a Briton was among the hostages.
Nigeria is Africa's most populous country and top oil producer, roughly divided between a mainly Muslim north and mostly Christian south.
Boko Haram has said it is fighting to create an Islamic state in the north and its insurgency is estimated to have left 3,000 people dead since 2009, including killing by the security services.