Activists detained as Zimbabwe publishes draft charter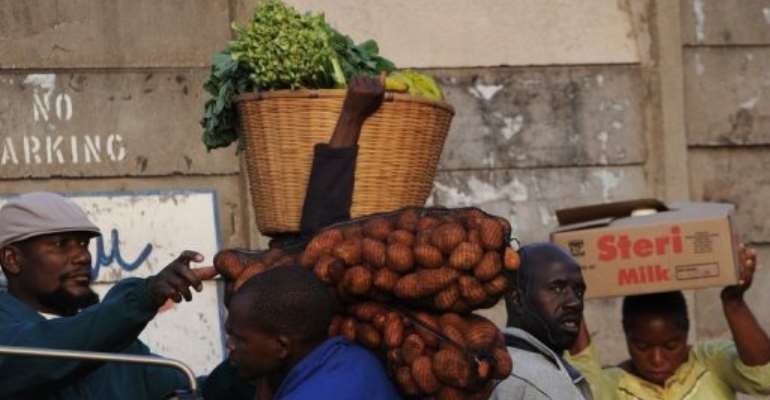 HARARE (AFP) - Zimbabwe began to distribute copies of a new draft constitution on Monday, a key reform ahead of elections later this year.
But a citizen's group said police had detained three activists meeting to discuss the text, which is due to be voted on next month.
"We are starting distribution today of 90,000 copies of the draft constitution in various languages as well as braille and audio versions," said Jessie Majome, a spokeswoman for the lawmakers who wrote the charter.
Police arrested three people at a meeting on the constitution process in the central town of Chegutu, according to the head of a group promoting citizen participation, the Centre for Community Development in Zimbabwe (CCDZ).
"They were charged with organising and holding an illegal meeting and they are now being held at Kadoma police station," CCDZ director Phillip Pasirayi told AFP.
Police could not immediately confirm the arrests.
The new constitution is a key reform ahead of an election in July to end a shaky power-sharing government between veteran President Robert Mugabe and Prime Minister Morgan Tsvangirai.
Zimbabweans will vote on the charter, which notably limits presidential terms and reduces the president's power, on March 16.
Monday's edition of the state-owned Herald newspaper carried a pull-out copy of the draft constitution.