Eastern Region DVLA Licenses more Vehicles in 2012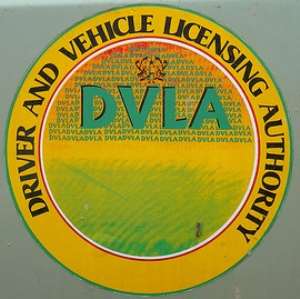 DVLA Logo
Koforidua, Feb. 15 GNA -The Eastern Regional Office of the Driver Vehicle and Licensing Authority (DVLA) registered 2,430 vehicles in 2012 as against 1,409 in 2011.
Mr. Jacob Abegyah, the Eastern Regional Director of DVLA, told the GNA on Friday that his outfit also registered 1,317 motor cycles within the same period as against 964 in 2011.
He said during the period under review the office issued 3,916 drivers' licenses as against 2,964 in 2011.
Mr Abegyah said measures had been put in place since last year to ensure that nobody acquires license through any dubious means and that middlemen would not be entertained.
He advised DVLA clients not to engage the services of any middleman for services to avoid being issued with fake licenses and documents.
On motor accidents in recent times, Mr Abegyah said lack of understanding of certain road markings on the part of some drivers was a contributory factor.
He said to redress that situation, the DVLA no longer issued licenses to applicants who could not read and write unlike in the previous years where every application received was considered.
Mr Abegyah said measures had been put in place to ensure that every driver is able to read and interpret simple road instructions through an examination with a pass mark of 40 percent in order to eliminate the high rate of road accidents.
He education campaigns had been put in place by the National Road Safety Commission, the DVLA and the Motor Traffic and Transport Unit (MTTU) to educate drivers on how to avoid road accidents.
GNA