Fuel Subsidy Would Negatively Affect The Poor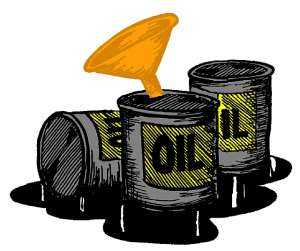 The National Democratic Congress (NDC) Member of Parliament for Aowin in the Western Region, Matthias Ntow has indicated that the removal of fuel subsidy would negatively affect the intended beneficiaries which are the poor in society.
"Although government spends a lot of money on subsidy, the target group don't seem to benefit from it."
Speaking on Citi Fm's Eye Witness news program, Matthias Ntow stated that when the subsidy is taken off, fuel prices would go up and this would affect the direct beneficiaries.
"I am not against government using the money spent on fuel to develop the rural areas" he said.
According to him, the removal of fuel subsidy would affect the farmer who grows crops since transportation charges to the market centre by drivers would affect them.
He added "if fuel subsidies are reduced it would affect petrol and kerosene which is mostly used in the rural areas because suppliers would take undue advantage to shoot their prices which would in turn affect the livelihood of people in the rural areas."
His advocated that the end beneficiary should be looked at.
"If it is removed the farmer in our constituencies will suffer" he added.