US sanctions Al-Qaeda chief in North Africa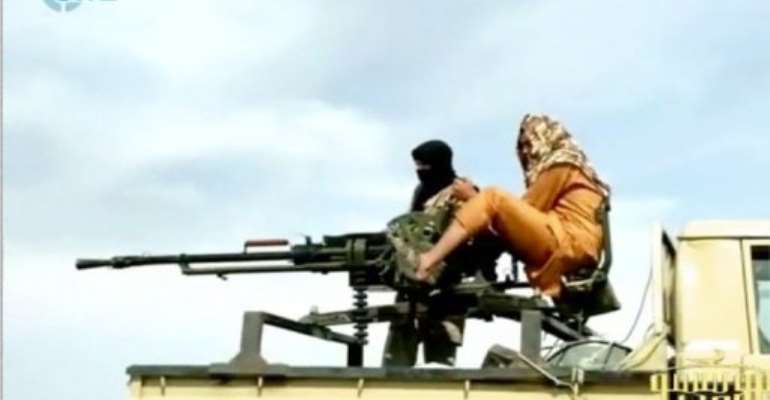 WASHINGTON (AFP) - The United States has designated an alleged senior North African Al-Qaeda leader a "terrorist" as part of Washington's support of French-led troops who wrested northern Mali back from Muslim extremists.
The US Treasury on Thursday targeted Yahya Abu Hammam, an alleged senior leader in Al-Qaeda in the Islamic Maghreb (AQIM) with an executive order used to designate "terrorists and their supporters."
The Treasury described the Algeria-born Abu Hammam as the AQIM leader for the Sahel, a vast and arid region of North Africa, and said he has "played a key role in the group's ongoing terrorist activities in North Africa and Mali."
The group has kidnapped several foreigners in recent years, and the Treasury said that, as of 2011, Abu Hammam "reportedly had possession of multiple European hostages."
"The United States will continue to support the efforts of France and the international community to combat AQIM's violent extremism in Mali and throughout the region," US Undersecretary for Terrorism and Financial Intelligence David Cohen said in the statement.
"We have witnessed the suffering that AQIM has inflicted on the innocent populations and hostages under its control and remain determined to cut off the funding it needs to recruit new members and carry out future terrorist attacks," he said.
The United States has provided airlift support for French troops in Mali and worked to train and organize an African-led force which is due to move in to take over from the French.
AQIM has raised tens of millions of dollars in recent years through kidnapping and has been linked to the war in Mali, where French-led troops launched an offensive in January against Islamists who had controlled the country's vast desert north for 10 months.
The Treasury order will freeze all of Abu Hammam's US assets and prohibit Americans from doing business with him.