Govt needs 'great thinkers' to salvage the economy not propagandists - John Boadu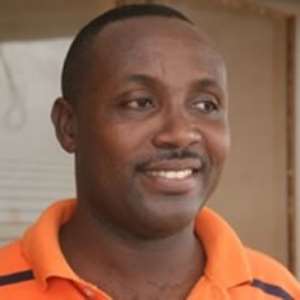 John Boadu
A Deputy Communication Director of the opposition New Patriotic Party (NPP), John Boadu says until government begins to "think outside the box", it will continue to cover up its ineptitude with propaganda.
He intimated that the ruling National Democratic Congress (NDC) has demonstrated beyond reasonable doubt that it lacks the ability to salvage Ghana's ailing economy.
John Boadu was commenting on the proposal before government to remove its subsidies on petroleum products on Asempa FM's Ekosii Sen programme, Thursday.
The National Petroleum Authority (NPA) which made the proposal explained that the decision is as a result of the depreciation of the cedi.
Also, the acting Governor of the Bank of Ghana, Dr Henry Kofi Wampah has stated that it is crucial for government to remove fuel subsidies in order to sustain the economy.
Now government is at crossroads because if it withdraws its subsidies fuel prices could go up by 10 and 30 percent which will be politically suicidal.
But John Boadu on Ekosii Senmaintains that removing the supposed subsidies on petroleum products is not the solution to the problem.
He said the argument about petroleum subsidy can only be defended on political grounds but not on economic as the costs outweigh the benefits.
The economist challenged government to develop policies and programmes that will generate funds for subsidies.
John Boadu cited the introduction of Talk Tax by the erstwhile Kufuor administration as an ingenious way to generate revenue to subsidize fuel prices.
He noted that a government without 'great thinkers' like the NDC will find it difficult to steer the affairs of the nation.
"Government needs people who can think inside and outside the box. Let us see the NDC thinking than resorting to propaganda," Boadu added.
He however proposed that the Mahama-led administration must adopt the deregulation policy introduced by the erstwhile Kufuor administration.
John Boadu urged government to muster the necessary political courage to implement it fully.