United Nations strongly condemns the rape and murder of Anene Booysen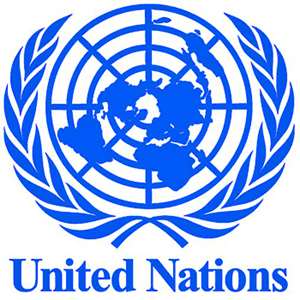 United Nations strongly condemns the rape and murder of Anene Booysen
PRETORIA, South-Africa, February 13, 2013/African Press Organization (APO)/ -- The United Nations in South Africa strongly condemns the recent rape and murder of Western Cape teenager, Anene Booysen. It offers its sincere condolences to her parents, family and friends for the tragic loss. Violence against women is not only a human rights violation, it is also a brutal manifestation of wider discrimination against women. It must never be tolerated, accepted, excused and swift action must be undertaken when it occurs. Every girl and woman has the right to be respected, valued and protected from violence and abuse.
The South African Medical Research Council has found that, alarmingly, a woman is raped every four minutes in South Africa and more of concern it has also highlighted that most victims of rape do not report it. Recent research by Gender Links in Gauteng Province indicates that over half (51.3%) of women in the province have experienced some form of violence in their lifetime and 75.5% of men admitted to perpetrating some form of violence against women at one point in their lives.
Most of this violence occurs within intimate relationships – perpetrated by a husband, partner, father, a community member or another family member. Anene Booysen knew one of the men who raped her and informed her foster mother before she died.
Amongst other forms of abuse, rape exposes women and girls to HIV. The stigma of being HIV positive after surviving sexual violence diminishes self-esteem and quality of life.
Rape and sexual violence is not about sex, but about exercising power over another human being. We call upon the government and all stakeholders to accelerate the implementation of relevant policies, laws and practices already in place to protect women and girls from violence and abuse and encourage the on-going provision of much needed services to survivors of sexual violence. We further call upon the authorities to facilitate speedy access to justice and end impunity to such crimes.
Society also needs cohesive family structures, male role models and programmes for men and young men to engage on holistic on-going programmes on preventing and ending violence against women and children.
As the United Nations, we remain committed to working with the government and other stakeholders on ending violence against women and girls in South Africa. We call on every South African to take action against violence perpetuated against women and girls.