Nana Ama Mcbrown Discharged From Hospital After Accident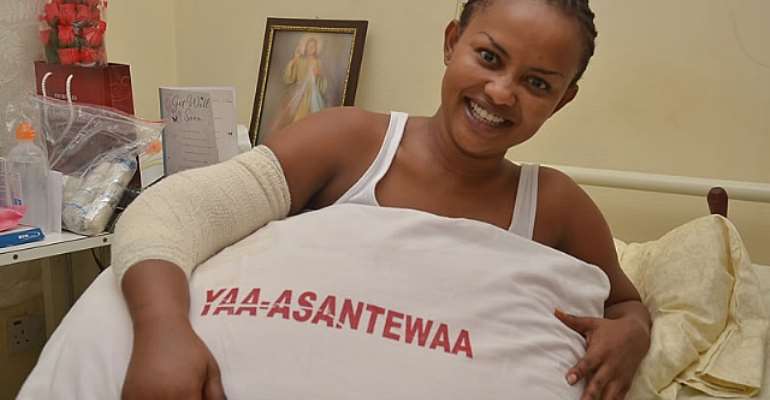 Ghanaian actress, Nana Ama McBrown, was discharged from the 37 Military Hospital, Monday night, where she had been admitted after her involvement in a motor accident.
This was confirmed by Nana Ama's publicist Eugene Osafo Nkansah.
Nana Ama was involved in an accident in the early hours of Wednesday January 30, 2013 at the Lapaz end of the George Bush N1 Highway.
The actress, who was in the company of her boyfriend at the time of the accident, suffered an injury to her right arm and other parts of her body.
Nana Ama, while on admission, told an Accra-based radio station Peace FM that she was in the front seat with her boyfriend, who was driving the Range Rover, which is now severely damaged.
She showed gratitude to God for her safety. "I can never thanking Almighty God for saving our lives...it's a miracle we are still alive. I thank all who spend time praying for me, all my friends, colleagues, and family members who have spent time to visit me here."
Nana Ama also assured her fans not to worry because she is now safe and out of danger.
During her time in the hospital, many of her colleagues in the entertainment and showbiz industry visited her in the hospital and also wished her quick recovery via social media. Notable among them were Praye Honeho, Tiffany, Efya, Lydia Forson, and Joselyn Dumas.