Minority Leader forces Osudoku MP to withdraw and apologise over 'immoral' comment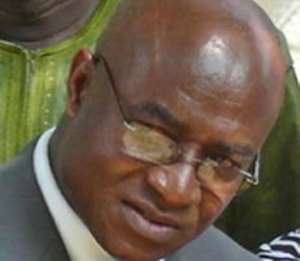 Osei Kyei-Mensah-Bonsu
Member of Parliament for Osudoku has courted the anger of the Minority caucus in Parliament for suggesting that their continued boycott of the Appointment Committee sittings was immoral.
David Asumeng said the Minority members cannot continue to withdraw salaries and renege on their responsibilities in the House.
Drawing from an earlier comment passed by his colleague, Hanna Bissew, the Osu Doku MP asked whether it will be possible for the Minority MPs to lobby for projects from these same ministers in the future.
He also questioned whether it will be possible for the Minority MPs to, in the future, subject the Ministers to critical scrutiny on the floor of the House.
David Asumeng described the conduct of the MPs as immoral, especially when they will be taking their monthly salaries for no job done.
His comments provoked the Minority caucus to break their self-imposed silence on issues relating to the Appointment of Ministers.
Member of Parliament for Bekwai, Joe Osei Owusu was the first to rebut.
He described the comment by the Osu Doku MP as a "street language" which must not be tolerated in the House.
He said boycotts of Parliamentary committee sittings are legitimate tools used in Parliament for which reason nobody should be talking about immorality.
The Minority Leader Osei Kyei-Mensah-Bonsu took a strong exception to the comment by David Asumeng.
Quoting Parliamentary Order 93(2) Kyei-Mensah-Bonsu said for the MP to impute improper motives to his colleagues, without basis was unacceptable and called on him to withdraw and apologise.
David Asumeng withdrew, saying his comments were not to malign the Minority but to encourage them to return to the business of the House.