NMC Must Check Those Stubborn Media Houses - Prez Mahama Urges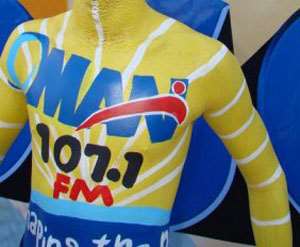 President Mahama has urged the National Media Commission to use its constitutional powers to whip erring media houses in line.
The President said inasmuch as the current environment of free speech is good for democracy; he believes it is important that some level of responsibility is brought to bear on media practice in the country.
The President made the statement when the heads of the National Media Commission, the Commission on Human Rights and Administrative Justice as well as the National Commission on Civic Education paid a courtesy call on him at the flagstaff house today.
"Ghana has the most free media landscape and note my word in the world not in Africa. People are free to express themselves in any way that they want".
On her part, Charlotte Osei, Head of the National Commission on Civic Education who led the delegation said the visit was to update the president on some developments concerning the constitutional commissions.