Homeless Sickman Dumped By Health Officials?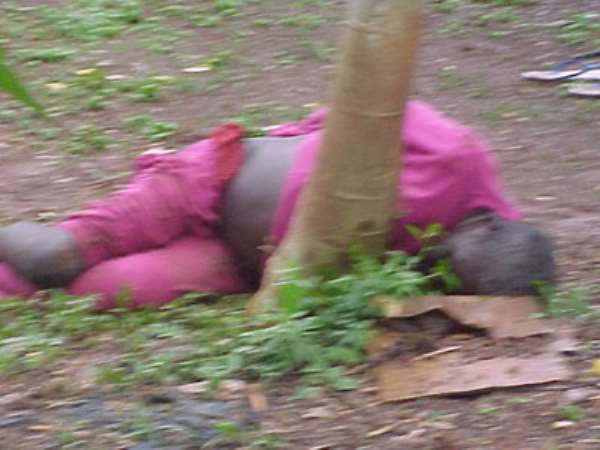 The beautiful town of Sunyani was nearly thrown into state of pandemonium last Friday when news got to town in the early hours that the Regional Hospital Ambulance had deposited a human being at a suburb of the town near the new market square at Penkwase.
When the Sunyani-based Radio station, SPACE 87.7 FM set investigative machinery in motion, it was established that the person was not dead as speculated earlier.
Later in an interview with the Regional Hospital Administration, the spokeswoman Rita Acquah explained that the man (only known as 'Bentoa') was brought to the hospital unconscious somewhere last Monday by unidentified people. According to her, the hospital treated and clinically discharged him last Friday, but the hospital had to waive the bills as no relative could be traced.
She said the hospital administration asked a social worker at the hospital by name Braimah Sakah to accompany him to where he lives. She added that there was no vehicle readily available at that time except the hospital ambulance so Sakah accompanied the man in the ambulance to his supposed residence. According to Sakah, when they reached the market square, the man said he would alight and walk to his house. Sakah said he is surprise why people have misconstrued that to be dumping a human being somewhere.
When Space F.M reporters got to the scene a visibly sick man who would be in his mid-forties was lying on the roadside (see pictures). After a painstaking investigation, it was revealed that the man has no relatives in Sunyani and has no permanent place of abode.
Later in an interview with the Regional Police Command, the crime unit confirmed that they have talked with the Hospital authority over the issue but refused to give details.
Whose duty is it to save this life? Someone must act now! Stay tuned for further development.