Doctors' Strike Is 'An Uncivilized Act'—Labour Expert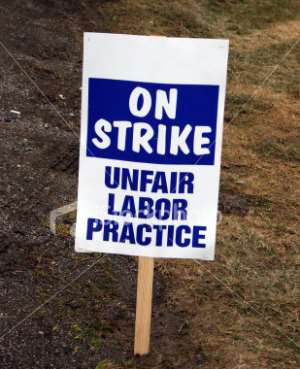 Labour consultant, Austin Gamey has described the Ghana Medical Association's (GMA) decision to go on strike is an "uncivilized act" since negotiations were still ongoing.
"Under the rules of negotiations you are not supposed to be on strike under section 1273 of the Labour Act Law whiles negotiation is ongoing," he lamented.
Members of the Ghana Medical Association (GMA) embarked on a nationwide strike although they were attending to emergency cases.
Speaking on Citi FM's news analysis programme, Eyewitness News program, Austin Gamey indicated that "it's unfortunate that the old approach to managing labour relations is coming back especially with doctors."
According to him, "the medical service is an essential service which is prohibited from going on strike no matter the annoyance; no matter the condition. That is why we have institutions in place to help in resolving issues when matters like this crop up."
In his opinion, it was necessary for the doctors to recognise that bacause there were international standards to be adhered to, "it is not the business of the union to be dictating to the employer as to what to do."
He noted that "doctors deserve a market premium because the real numbers of the doctors is not up to the numbers that we require in the country."
He called on government to remain resolute and not be swayed by the agitations.
"The best thing is that both sides should engage in a dialogue and resolve the differences."
He mentioned that Ghanaians will be forced to go to the traditional court so to seek an injunction on both sides if the dialogue did not yield any results.