NPA Proposes High Petrol Prices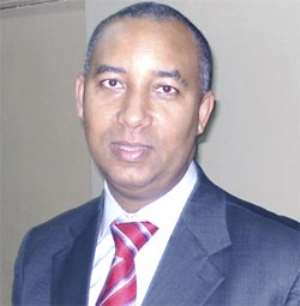 Alex Mould – CEO of National Petroleum Authority
The National Petroleum Authority (NPA) has noted that for government to cut down on its debt stock and totally scrap fuel subsidies, there is the need to adjust the prices of petroleum products upwards.
Speaking at CITI FM's roundtable discussion on fuel subsidy yesterday in Accra, Alex Mould, Chief Executive Officer (CEO) of NPA, said the move was necessary since the cost of petroleum price subsidies from 2009 to 2012 had exhausted state coffers to the tune of over GHS1.5 billion, adding that about GHS2.4 billion was being projected for this year.
Monthly, government spends GH¢120 million on fuel subsidies.
The NPA said about 20 percent subsidy on petrol and diesel respectively and the 66 percent subsidy on LPG were not sustainable due to the current market demand.
'There are always delays by government to pay for subsidies because these are not budgeted for and even if they were, there was no ready funding for them.'
According to him, a recent 90-day lag in subsidy caused a consequential delay in letters of credit (LC) payments resulting in delays for scheduled deliveries of petroleum products.
Again, he said the development causes a gradual nationwide shortage of petroleum products and award of emergency cargoes at very high spot market prices.
'Additionally, importers incurred extra cost for securing foreign currency from the commercial banks at higher costs.'
Explaining further, Mr. Mould stated that over 1,677 percent increase in under recoveries was recorded last year compared to 2010.
Giving a breakdown of the figures, he said government spent GHS30 million in 2009; GHS60 million in 2010; GHS430 million in 2011 and GHS1 billion in 2012. For this year, it is estimated that about GHS2.398 billion could be spent on fuel subsidies if government continues to take care of that.
In addition to the call for an increment in the fuel prices, he called for the prices of social products such as MGO local, RFO, premix and kerosene to be upped.
'NPA should be allowed to implement the pricing mechanism based on the petroleum pricing formula to be executed every two weeks, monthly or quarterly. If Ghanaians want subsidy, they should ensure that it is enshrined in the budget and resources allocated to meet that demand.'
Kofi Bentil, vice president of IMANI Ghana, in a presentation, said Ghana was spending all its oil revenues on petroleum subsidies, adding that they include all foreign aid.
'The poor in our society do not benefit from the fuel subsidies but rather the rich who cruise in their 4×4 wheel drives.'
'When we remove the fuel subsidies, where will that money go to? There is no guarantee that if the GH120 million is removed, it will go into any projects.'
'If we can't decide what to do with fuel subsidies that will be removed, then we should leave that.'
He suggested that instead of putting those resources at the mercy of unscrupulous persons, it should be invested into the private transport operating sector instead of setting up a metro mass transport company that will turn unproductive eventually.
'This will help the private sector to expand and get commuters to experience the benefits of competition.'
Appealing to Parliament to speed up work on the oil de-regulation bill, he said, 'Government should totally get out of oil marketing business.'
Kweku Kwarteng, MP for Obuasi, called for more transparency in calculating subsidies.
'We're not properly financing subsidies. We must properly budget for it and pay it off.'
By Samuel Boadi