I will reform gay lobbyist Andrew Solomon - Foh Amoaning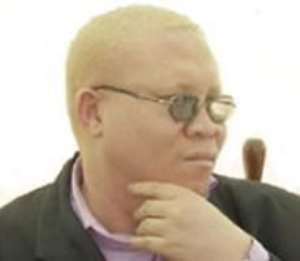 Moses Foh-Amoaning
Law Lecturer Moses Foh-Amoaning has categorically stated that he will reform International gay rights lobbyist Andrew Solomon.
Mr. Andrew Solomon's acquaintance with Ghana's President has sparked an intense debate in the country about gay and lesbian rights.
Mr. Solomon recently wrote in the New York Times urging President Mahama to lead the advocacy on gay rights in the West African sub region.
Solomon's letter follows recent media allegations that his acquaintance with President Mahama had something to do with the recent appointment of gay rights defender Nana Oye Lithur as Minister of Gender, Children and Social Protection.
Foh-Amoaning who is vehemently against homosexuality in an interview with XYZ News said he will take the challenge of reforming Mr. Solomon through cogent arguments and intense Christian prayers.
"We will take the battle to Andrew Solomon; wherever he is we will take the argument to him. We would pray for him and you would see what God would do for him…he would be the greatest testimony the world would ever see".
Meanwhile, the Western regional minister-designate Evans Aidoo has denied ever inciting violence against homosexuals in his area.
Mr. Aidoo who served as minister for the region in the Mills administration allegedly asked residents to drive gays and lesbians out of the region after an NGO claimed it had registered about 8000 homosexuals in the area about two years ago.
But at his vetting on Monday, Evans Aidoo who has been re-nominated to serve as regional minister said he was grossly misrepresented by the media.
"I was misquoted…a nonexistent NGO had published in the Daily Graphic that they had registered over 8,000 homosexuals in the region, as a regional minister I would be worried because people were calling".
"Two days later there was a demonstration by the Muslim community against the report and they called on me and I told them that it would not be prudent to attack gays.
"I said if something is happening and we don't understand instead of us to attack them it would be appropriate if we use channels to resolve the issue and quickly it was all over the media that a minister had ordered the BNI to arrest homosexuals in the region".