Barber jailed 12 years for defilement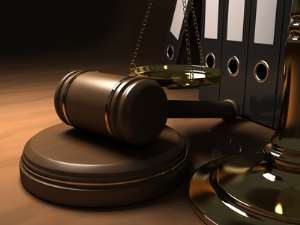 Court
Tarkwa (E/R), Feb. 11, GNA-A 26 year-old barber, Kweku Agyemang has been sentenced to 12 years imprisonment for defiling a 13- year-old girl at Manso Amenfi in the Western Region.
The convict was sentenced on his own plea by a Circuit Court in Tarkwa.
Prosecuting Deputy Superintendent of Police (DSP) Albert Adiita told the court presided over by Mr Samuel Obeng Diawuo that the complainant, Akua Akyea-Pomah, a farmer and mother of the victim resides at Manso Amenfi in the same vicinity with the convict.
She said around 1700 hours on December 26, last year, the convict lured the victim who was asked by her father to run errand for him into his room till the next day and had sexual intercourse with her.
SP Adiita said, the victim who returned home the following morning lied to the father that she spent the night with her mother at Manso-Amenfi.
On January 16, the convict lured the girl into his room around 1430 hours while she was on her way to the Manso Amenfi market.
DSP Adiita said a friend to the complainant informed her about what was going on between the victim and the convict.
He said when the complainant went to the convict's house and forced the door opened she saw the victim dressing up while Agyemang was hiding behind the door.
The Prosecutor it was the third time the convict was having an affair with her.
He said a report was made to the police and Agyemang was arrested and charged with the offense.
GNA