Licensed Surveyors to hold seminar for chiefs on land administration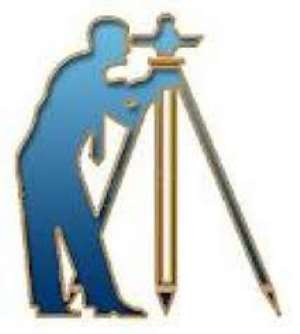 Surveyors Association of Ghana
Accra, Feb. 11, GNA - The Licensed Surveyors Association of Ghana (LISAG) is to hold a seminar for traditional rulers on land administration and to collaborate with the government on its effort to reduce multiple sales of land and land litigation.
The seminar dubbed: 'Chief College', which is expected to be rolled out early this year, would be in the collaboration of the National House of Chiefs.
Mr Stephen Djaba, International Relations Officer of the LISAG, told the GNA in an interview that it would discuss with the chiefs the need to employ the services of licensed surveyors for professional work.
He said the Association would engage with the Ministries of Lands and Natural Resources and Local Government, Rural Development to draw a roadmap for boundary demarcation for districts and constituencies.
Mr Djaba expressed disquiet over the absence of clear boundaries that demarcated districts from constituencies saying it was difficult to clearly demarcate the boundaries between Greater Accra and the Central Region as well as Greater Accra Region and the Eastern Region.
He said the Association would this year intensify the campaign on the Land Act 127.
Mr Djaba in March last year cautioned that Ghana risked witnessing a 'land war' if legislation was not strongly implemented to address the confusion in land management.
At an advocacy workshop organised by the Society for Managing Initiatives and Leadership Enhancement (SMILE), Ghana, sponsored by the Business Sector Advocacy Challenge Fund in Accra, he said the weak land regulatory and enforcement system had given rise to land guard trepidation, mortgage challenges, numerous land litigation as well as multiple sale of lands by owners and some traditional authorities.
LISAG made up of more than 100 members, is governed by a Constitution promulgated on September 14, 2005.
The Association aims at maintaining and promoting the usefulness of Licensed Surveyors as a profession to the public's advantage.
It also formulates, maintains, and observes strict code of professional ethics among Licensed Surveyors while promoting the well-being and advancement of Licensed Surveyors.
LISAG has over the years educated Licensed Surveyors on the need to produce and certify works of appreciable and acceptable standards.
GNA