Doctors At LA General hospital are not on strike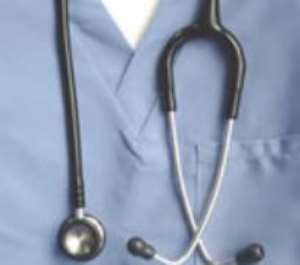 Doctor pix
Accra , Feb 11, GNA -   Medical officers at the LA General Hospital in Accra are at post rendering all clinical and emergency services despite a nation-wide strike declared by the Ghana Medical Association (GMA).
Dr. Anfu Okine told the GNA that she was not aware of any directives from the GMA until earlier this morning when she heard Dr Frank Serebour , the General Secretary of the GMA, mention it in a news report on radio.
'I am only aware that we are to go on strike on the 18th of February until our pensions are adjusted but even with that I will think about it. I am working throughout the week,' she said.
Madam Helena Acquah, a Principal Nursing Officer, said medical officers were all at post in the various consulting rooms and Wards attending to patients.
Mr. Adom Hardi, Principal Health Service Administrator,  told the GNA ' even though I heard the about the strike action in the news on radio the Hospital has not been informed officially  about  it.'
All the patients who spoke to the GNA said they had heard about the strike action in the news and feared they would be turned away but nothing of that sort had happened since they reported at the hospital.
'Doctors are working and patients are satisfied' they said
Madam Millicent Adaku, mother of a patient, told the GNA that her child had been seen by the Doctor and he had received medication.
An earlier statement issued by Dr Frank Serebour, General Secretary of the GMA and copied to the Ghana News Agency said 'Doctors in the public sector will from Monday February 11, withdraw all out-patient clinical services and only attend to emergencies and in-patients.
'……All doctors are therefore advised to go by this directive from the National Executive Council of the GMA and continue to attend divisional meetings to receive updates.' the statement added.
GNA