President Rawlings commend late Lt. Col Charles Kofi Agbenaza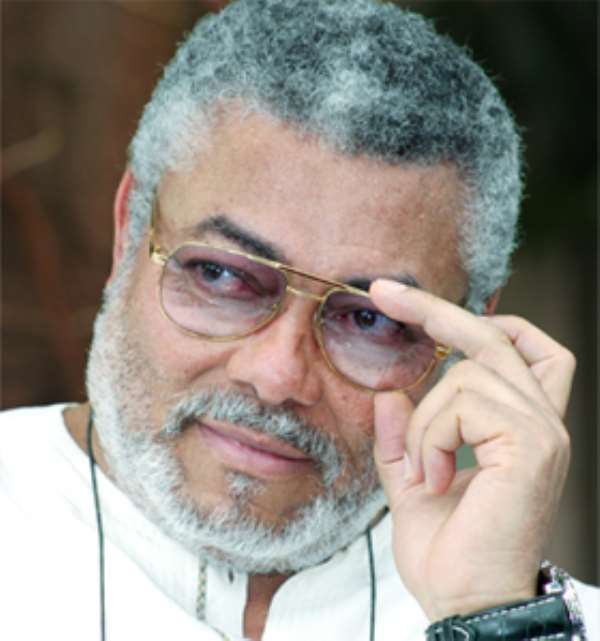 Rawlings
Accra, Feb. 8, GNA - Former President Flt Lt Jerry John Rawlings has commended the late Lt. Col Charles Kofi Agbenaza for the hard work he employed in developing the Volta Region.
In a release issued to the Ghana News Agency on Friday in Accra, President Rawlings said the late Volta Regional Minister and former Member of Parliament for Ketu South helped lay the foundation of the National Democratic Congress in the Volta Region.
The former President paid the tribute when a delegation from the late Regional Minister's family called on him on Friday to formally invite him to participate in activities marking his final funeral rites.
He said: 'I cannot hide the fact that Agbenaza did a lot for the NDC. Bold people like him did a lot for the Volta Region and later Central Region and I will be at Adafienu to pay my last respects to him.'
Lt. Col Agbenaza would be laid to rest on Saturday, February 9.
The delegation from Adafienu, led by Togbe Dodor, a brother to Lt. Col Agbenaza and Albert Kwesi Zigah, former Member of Parliament for Ketu South,  told the former President that Lt. Col Agbenaza died in November 2012 after a short illness.
Togbe Dodor was thankful to President Rawlings for the kind words he had for the deceased.
GNA