Leave Samuel Sarpong Alone – Concerned Assembly Members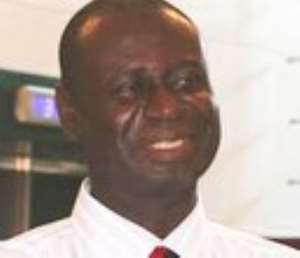 A GROUP of assembly members of the Kumasi Metropolitan Assembly (KMA) has charged at groups calling for the head of the new Ashanti regional Minister designate, Mr. Samuel Sarpong.
Abraham Boadi, alias Opooman, and Kwame Frimpong, Assembly members for Ridge Nhyiaeso and Krofofrom East respectively, have jumped to the defence of the former KMA boss, calling on all righting thinking members of the public to disregard allegations against the regional Minister designate.
They said the calls were politically motivated and suspect that envious lobbyists are at play to incriminate the former hard working MCE and minister designate for selfish reasons.
The assembly members noted that Mr. Sarpong needed the peace of mind to concentrate on strategies and plans to move Ashanti region forward, in line with the government's Better Ghana Agenda.
The concerned assembly members said the appointment of Mr. Sarpong was timely, because the fortunes and gains of the NDC as a party needed to be fully consolidated under his watch in the region.
They described Mr. Sarpong as a grass root person, who understands the party inside out, and was in the position to ensure that the party operates effectively in the region.
Messrs Boadi and Frimpong did not see any faults with the minister designate noting that under Mr. Sarpong, the KMA had supported development in all the electoral areas since 2009, without discrimination.
According to them, the KMA had implemented more than 171 projects of which 107 are education, 8 are health facilities, while 20 came under water and sanitation, with 36 boreholes, with overhead tanks constructed for deprived schools and communities and expressed the hope that Mr. Sarpong would bring his rich experience to bear on the general development of Ashanti region and improve the fortunes of the NDC in the region.
The re-assignment of Mr. Sarpong to head the region, according the two concerned assembly members is recognition of Mr. Sarpong's sterling qualities by President Mahama.
They called on all constituents of the region to see his redeployment to head Ashanti region as a promotion and an honour done Ashanti region by President Mahama and endorsement of late President Mills' choice of Mr. Sarpong as mayor of Kumasi.
They noted that the relocation of the former KMA boss was a big loss to the KMA as a development agency, but took consolation in the fact that he (Sarpong) was still in Ashanti and was going to co-ordinate the activities of MMDAs, including the KMA, for the benefit of residents of Kumasi.