Former presidential candidate to provide affordable Wi-Fi across Ghana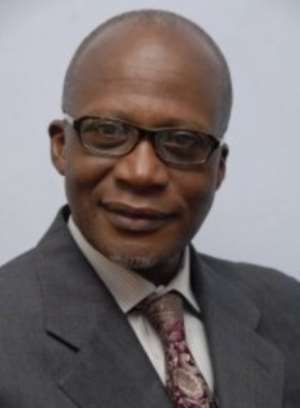 Kwesi Amoafo-Yeboah
Blue Cloud Ghana, one of five telecoms-related companies owned by independent presidential candidate in the 2008 elections, Kwasi Amoafo Yeboah is gearing up to launch Wi-fi hotspots across the country beginning from this March, 2013.
Adom News can confirm that greater part of the back office equipment for the service has been installed and the first phase would take off next month from selected densely populated areas in Accra, including Abossey Okai, Osu, Dansoman and other areas.
The company has already acquired enough bandwidth from Main One, owners of the Main One submarine fibre optic cable, and is in the final stages of installing last mile infrastructure to the selected areas earmarked for the first phase.
Mr. Amoafo Yeboah said he had noticed that even though the various telecom operators and internet service providers (ISPs) have deepened internet access, there is still a huge gap when it comes to last mile access.
He believes Ghanaians deserve easy and affordable access to Wi-Fi because the price of bandwidth has been reducing consistently in Ghana.
"I do not understand why access to the internet is still expensive on some of the mobile networks and ISPs in Ghana because the price of bandwidth keeps reducing," he said.
Recently Vodafone increased the prices of its fixed broadband packages and placed a cap on them as well. But even with the increased prices on capped packages, it is still one of the most affordable in the country, as most ISPs offer even more expensive data packages.
Mr. Amoafo-Yeboah said Blue Cloud intends to provide high speed unlimited Wi-Fi access, with no buffering, for only up to GHC45 a month, and for GHC2 a day, depending on what each customer wants.
The hotspots would be available 24/7 and users could have access to it to the extent that they have paid the required amount and acquired the necessary pass code.
"We want to make it easy, affordable and enjoyable for as many Ghanaians to browse, do live streaming and download stuff from the internet anywhere they are in the country," he said.
He is confident that he would provide real competition for existing players in the market because his company would be committed to the affordability and high speed mantra.
Mr. Amoafo-Yeboah said in the course of the year, the service would be spread to other parts of Accra in phases, then to other parts of the country gradually.
"We are looking at working with the Ghana Investment Fund for Electronic Communication (GIFEC) to spread access to the remotest parts of the country," he said.
Meanwhile, one of his companies, Forum Network launched an Audio Conferencing service in collaboration with MTN recently and Mr. Amoafo said the service is doing well in terms of the number of minutes of calls, even though not many people have signed on.
He said the main source of revenue on the audio conferencing had been from those who call into Parliament and listen to proceedings live.
"We also have lots of Ghanaians abroad who call into about 11 radio stations in Ghana and listen to news and other programs through our platform," he said.
Mr. Amoafo-Yeboah recently endorsed President John Mahama prior to the 2012 elections, but he has since returned to business.