Italy oil boss 'probed over Algeria bribes'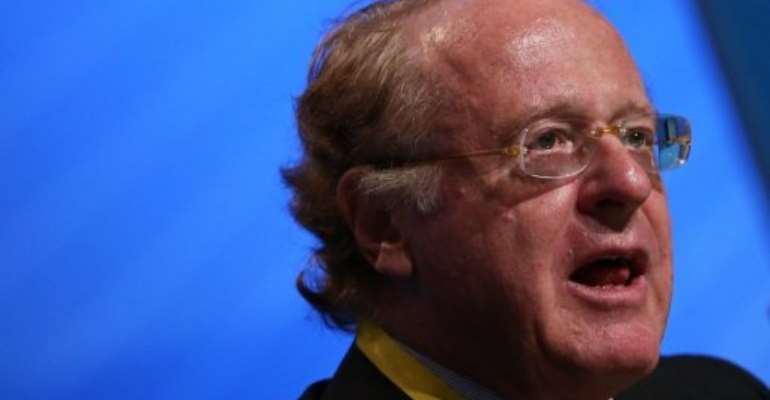 MILAN (AFP) - The chief executive of Italian energy major ENI, Paolo Scaroni, is under investigation over alleged bribes linked to work in Algeria, ANSA news agency and Dow Jones Newswires reported on Thursday.
Financial police raided Scaroni's home in Rome and ENI's headquarters near Milan as part of their investigation, which revolves around ENI's oil services subsidiary Saipem, the reports said.
Contacted by AFP, ENI declined to comment.
ENI shares plunged on the Milan stock exchange following the reports, closing the session with a 4.62 percent plunge to 17.33 euros.
ANSA quoted justice sources as saying that Scaroni allegedly met in Paris with an intermediary from a company based in Hong Kong who handled bribes paid to Algerian officials to win Saipem contracts.
The report said that the corrupt payments amounted to 200 million euros ($268 million) and that a total of eight people were under investigation.
ENI's chief financial officer and the chief executive of Saipem were forced to resign in December when the allegations first surfaced.
Two Saipem executives have also been suspended.
The investigation by Milan prosecutors is an offshoot of a broader inquiry in Algeria over contracts worth hundreds of millions of euros.
Saipem has defended itself saying its business activities were compliant with the law.
The inquiry is into suspected bribes given to Algerian energy major Sonatrach, where several top executives including the president were forced to resign two years ago due to the scandal.
The biggest contract in the inquiry was to build the GK3 gas pipeline and was worth $580 million (443 million euros). Saipem won the contract in northeast Algeria in 2009, the reports said.