Akyempim Rural bank worker jailed for stealing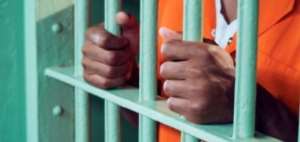 Jail Prison
Agona Swedru (C/R), Feb 7, GNA - A 26-year-old worker of the Winneba branch of the Akyempim Rural Bank has been jailed five years by the Agona Swedru Circuit Court for stealing 27,023.55 Ghana cedis belonging to the bank.
Benjamin Gyankumah pleaded not guilty when he appeared before the court in April 2011.
Police Chief Inspector Ivy Agadia told the court presided over by Mr Justice Nathaniel Osam that Mrs Prudence Manful, Manageress of Akyempim Rural Bank branch at Winneba, found that not all cash collected by the convict from customers were deposited in the bank. 
Chief Inspector Agadia said the audit conducted revealed that between August 2009 and August 31, 2011, GH¢ 27, 023.55 could not be accounted for by the convict.
The Prosecution said the accused admitted the offence in his cautioned statement after his arrest and confessed that he used part of the money to complete two single rooms on his late mother's plot.
He claimed he loaned 3,000.00 Ghana cedis of the money to his friend, Samuel Melse, to add to his money to buy a car and another 2,000.00 Ghana cedis to buy three plots of land.
The convict claimed he used the rest of the stolen money to buy a television set, sound system with two side speakers, compact disc player, DVD player, bed and mattresses.
He also used some of the money to pursue a course in Cashiering and Frontline Executive and Executive Certificate in Business Administration.
GNA