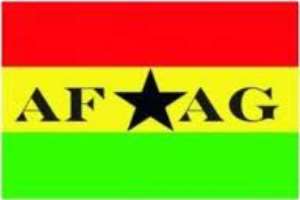 There is no doubt that, all great nations have protected and supported indigenous businesses. Governments have shielded, nourished and granted them benefits for them to ward off competition from non – native competitors. Largely, our businesses are at a disadvantage due to cheap and long term capital, expertise and diplomatic push.
AFAG believes that, it is important for government to provide financing and support for promising Ghanaian businesses to expand and create wealth for the nation. So far, companies such as Rlg, Kpogas, Agorwu, UT financial holdings, Zoomlion and many others, have all shown great prospects of competing with foreign companies. The time has come for government to make conscious efforts in supporting indigenous Ghanaian businesses which have shown the potential to break into international markets.
For instance in South Korea, through aggressive government support and finance, Chaebol, brands such as Samsung, LG, Hyundai, and SK have become international brands, bringing in hundreds of millions of dollars in taxes and other revenues to their economy. Additionally, they employ over hundreds of people. Below is a sketch of how much each of South Korea's, Chaebol holds by way of asset. Each of these started small but has grown over the years as a result of governmental support and protection.
In a similar vein, Japanese multinational corporations such as Canon, Sony, Komatsu, Nippon Steel, Panasonic, Toshiba, Hitachi, Sanyo, Sharp and Mitsubishi are leading brands throughout the world and always on the Fortune 500 list of leading multinationals. These companies received enormous support in the form of financing and protection to break into the international markets.
In China, we are all familiar with Tsingtao beer, Air China, Bank of China and other well-known names like China Mobile at one point or the other have received government finance and support. Most continue to receive government finance and support.
Airbus, Boeing even in their current forms, still receive protection from their respective governments.
AFAG would want to reiterate that, as much as we wish government to support indigenous companies, they should not allow themselves to be used to exploit the tax payer by unscrupulous politicians. Furthermore, we wish to urge them to use whatever resources advanced to them to creatively build value and thereby support the local economy through the creation of jobs
Let us support our own and stop running them down.
Signed:
Dr. Nana Ayew Afriye
Arnold Boateng
Davis Opoku Ansah