Christians urged to remain faithful and steadfast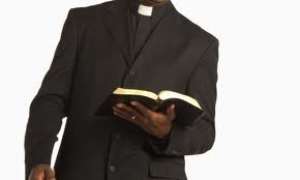 Pastor
Kumasi, Feb 4, GNA - The Worldwide General Superintendent of the Deeper Christian Life Ministry, Pastor William F.Kumuyi has admonished Christians to remain faithful and steadfast in Jesus Christ.
He said they should not under any circumstance allow greed, hardship and temptation to change their Christian lifestyles.
Preaching at a special miracle and revival service at the Deeper Life camp ground at Brofoyedru near Kumasi, Pastor Kumuyi advised Christians to stay in holiness and lead exemplary lives.
The two-day spiritual encounter was held for Christians within the northern sector of the country made up of the Ashanti, Brong-Ahafo, Tamale, Upper East and West regions and parts of the Western Region.
Over 64,000 attended the event, which was characterized by thanksgiving, praises healing and miracles.
Pastor Kumuyi stressed the need for the congregation to preserve, conserve and protect the teachings and doctrines of the Bible.
He urged them not only to watch their utterances but should also keep their integrity as Christians and work hard to make more converts.
He appealed to them to be committed to community development projects, love one another and forgive those who offended them.
GNA