10 Girls Are Raped Everyday In Ghana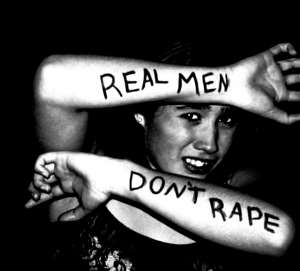 Hardly a day goes by without a report on a child defilement case in the media, and according to child rights groups working on the issue, at least 10 girls under the age 16 are defiled every day in the country.
They say that even though the cases reported in themselves are alarming, they constitute only about 10% of such abuses, as the overwhelming majority of the cases are hushed.
The penalty for defilement was increased in the 1998 amendment to the Criminal Code (ACT 29) to a minimum of seven and a maximum of 25 years without an option of a fine.
Yet recent studies show that sexual abuse of children in Ghana is still alarming high.
Figures from the then Ministry for Women and Children Affairs (MOWAC) put the annual case of reported defilement cases at around 800 a year, but according to one of the groups working to stop the practice, Light For Children Ghana, this is only a small portion of an alarming national catastrophe.
For this year alone, Ghana News Agency bulletins have been recording an average of about three defilement case a day.
The majority of the defilement cases are hushed, according to child psychologists, because in some case the victims do not understand what has happened to them or are afraid of being shamed or accused of being bad girls.
Some guardians also prefer to keep such incidence to themselves.
This is especially the case where the abusers happen to be family members. There have also been cases of neighbors, teachers, pastors and all sorts of people abusing girls some as young as two years.
There are also instances where guardians go to the police, but later stop following the case and give up because they find the processes cumbersome, studies indicate.
Making the situation worse, according to Mrs Juliana Azumah, the last Minister for MOWAC, was that the over 50,000 children living and working on the country's streets were often taken advantage of by sexual predators or run to commercial sex as way of making a living.
Also in certain parts of the country such as in parts of the Upper West Region, for instance, Action Aid Ghana, reports that an average of 50 young girls below the ages of 15 and 17 are abducted for marriage every year in the Jirapa, Lambussie/Karni and Sissala East districts.
Figures at the Domestic Violence and Victim Support Unit (DOVVSU) National Secretariat indicate that boys are also sometimes abused sexually, but the vast majority of the victims are girls.