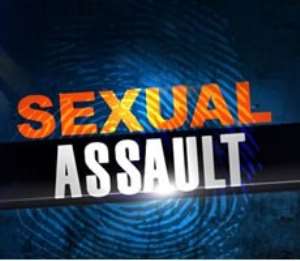 A 38-year old married woman who gave her name as Obenewaa says she wants divorce because her husband (name withheld) makes excessive sexual demands on her daily.
Obenewaa told Maame Akua Austin on Asempa FM's Abrabomu Nsem she has been together with her husband for 20 years, out of which they have been married for over 12 years.
She said prior to their marriage she could take as many rounds of sex the husband wanted in a day, but now they have three children but the husband still demands up to eight rounds of sex every day, and that is unbearable for her.
Obenewaa said even after marriage she accommodated the husband's excessive demands for sex for many years, but she went through caesarean section (CS) to deliver the last born child so she is no longer strong enough to bear the heavy dose of sex.
She said anytime she refuses to take the heavy dose of sex from the husband, he beats her up and denies both her and their three children food for the whole day.
Obenewaa said she has not been able to report the matter to her or the husband's parents because "our parents were not in favour of the marriage but we defied them and got married.
The matter is however with the Domestic Violence and Victim Support Unit (DOVVSU) of the Ghana Police Service.
The police are however protecting the identity of both the victims and the accused to prevent stigmatization on the victim and her children.