February 5, 2013
|
General News
Statement: Noble Order of Knights and Ladies of Marshall condemn homosexuality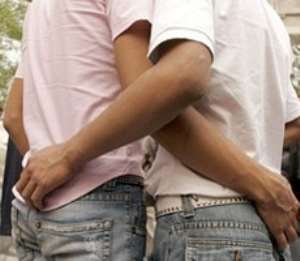 PRESS STATEMENT BY THE NOBLE ORDER OF KNIGHTS AND LADIES OF MARSHALL ON HOMOSEXUALITY AND LESBIANISM.
The Noble Order of Knights and Ladies of Marshall has noted with concern, the increasing presence of homosexuality and lesbianism in our country. The Order will like to firmly state that we reject and abhor this practice, which goes against Divine law and our cultural way of life.
We are saddened by these developments because the Bible clearly states that homosexual/lesbian practices are acts of depravity and morally wrong. In the Book of Leviticus chapter 20 verse 13, we are warned that "If anyone lie with a man as with a woman, both have committed an abomination: Let them be put to death. Their blood be upon them."
The Noble Order's stance on this issue is consistent with the teachings of the Catholic Church that the sexual expression of love is found, according to God's plan of creation, uniquely in marriage, that is, in the permanent union between a man and a woman. Therefore, the sexual expression of love must allow for the eventual creation of new life.
We join the Catholic Church in its opposition to gay marriage and the practice of homosexuality and same-sex relationships. We however, affirm the dignity of homosexuals as people created in the image of God. The Church and its members must therefore treat them with dignity and accorded respect, justice and pastoral care. While recognizing and defending the human rights of each person, we as a Catholic society do not recognize as part of these rights, the engagement of acts that we believe to be morally wrong.
Homosexual persons like all sons and daughters of God are called to chastity. We believe that by the virtues of self-mastery that teach all of us inner freedom and with the support of prayer and sacramental grace, we can and should gradually and resolutely approach this perfection.
Finally, we call on all Ghanaians to serve as gatekeepers of the moral and cultural fiber of our nation by promoting sound and acceptable family life in this country. Furthermore, we urge parents and teachers particularly in boarding schools to take concrete steps to insulate our children from any gay practices and all other sexual improprieties.
May God continue to bless our homeland Ghana.
Sir Kt. Derx Baffour Most Respected Lady Janet Mmieh
(Supreme Knight) (Grand Lady)