Amoafo Yeboah declares support for gay rights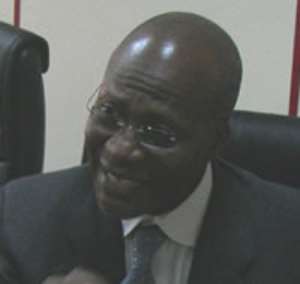 Politician and businessman Kwesi Amoafo-Yeboah has declared support for gay rights in Ghana. He also expressed his willingness to support any organisation that wants to fight for gay rights in Ghana.
The onetime Independent Presidential candidate told Ultimate radio's Bernard Buachi that it makes no sense for people to hunt down gay people while armed robbers and corrupt leaders go free. He opines that homosexuality is a victimless "crime" between consenting adults in the privacy of their bedrooms and urges Ghanaians to stop hiding behind culture and tradition to harm homosexuals and rather focus energies on stuff that really hurt people.
In an earlier statement on his facebook page, the Chairman of ITEL Ghana Limited said "I support gay rights! I think every Ghanaian and indeed every human being deserves protection of their human rights. I have had gay friends, human beings, die from AIDS in the 80's because they were afraid to come out and seek medical help for fear of persecution".
He says it is high time Ghanaians modified their traditions and cultural values to make it relevant to the modern dispensation.
Bernard Buachi
Ultimate Radio, Kumasi.