Research Scientist proposes option to improve electricity supply in Ghana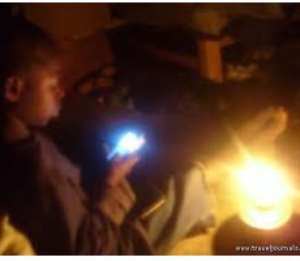 A Research Scientist is proposing what he says is an innovative way of enhancing efficient management of power in Ghana.
Kofi Ampomaa Benefo who works with the Institute of Industrial Research says there is a better option than what the nation has chosen for managing peak load.
Currently Ghana manages power during peak periods (peak load) with the load shedding system.
Speaking on the 1st edition of the redefined Super Morning Show Monday, Mr Ampomaa Benefo explained that there are three options for managing peak loads and these include; load shedding, deferring load and load shifting.
He said because most Ghanaians use their electrical appliances in the evenings, between 6-10 pm, there is an overload in power consumption which is posing a challenge to managers of the power system.
He is therefore proposing that the nation opts for load shifting – where consumers will have the discretion of turning off certain gadgets when there is peak demand for electricity. For instance, he explained, a consumer can decide to iron his clothes only during off-peak hours and this will go with a reduction in electricity cost and vice versa.
But Bright Simons of Imani Ghana disagrees. He said this can only be a short term measure in tackling the power challenges confronting the nation.
That sort of peak load management system, he argued, has implications for investment and cannot be a mechanism to offset the nation's power generation needs unless consumers reduce their actual consumption.
Mr Simons however admitted this option may work for residential facilities but maintained it will be problematic for industries.
"…This approach will be much more efficient in our current non-optimal state where we are so much residential, but if our country becomes proper again...[when we begin to industrialise]our ability to manage the load will not be effective," insisted Bright.


Story by Ghana/Myjoyonline.com/Dorcas Efe Mensah