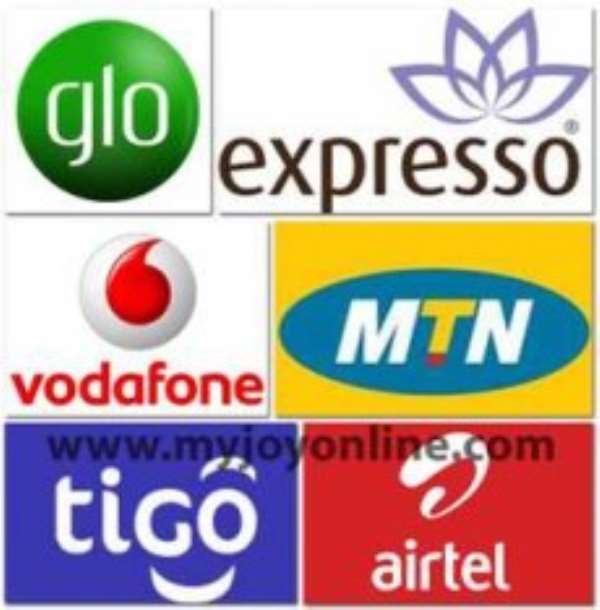 The total number of active mobile phone lines in Ghana as at November, 2012 stood at 25,344,745, which is marginally higher than the estimated population of Ghana, which stood at 25,241,998.
Mobile penetration in Ghana therefore stands at 100.41%, but it does not mean all Ghanaians have active mobile phone lines yet.
Multi-simming, the ownership of more than one active mobile phone lines by one person is commonplace in Ghana, and that accounts for the over 100% penetration.
Some telco bosses estimate that the actual number of people who own mobile phone lines in Ghana are between 15 million to 16 million.
The telco bosses therefore believe there is still some room for expansion in the voice market, even though they agree the main focus of the industry now is data.
Meanwhile, the subscriber base results from National Communication Authority (NCA), indicate three telcos gained subscribers and market share marginally, and three lost with the period under consideration.
Market leader MTN continued its marginal gains, improving subscriber base to 11,615,801 representing 45.33% of total market share. 

Second place Vodafone also increased subscriber base to 5,175,377, which represent 20.20 % of total market share.
Fourth place Airtel also increased its subscriber base to 3,132,615 representing 12.23% of the total market share.

But third place Tigo suffered a marginal subscriber base decrease, closing at 3,673,934 which represents 14.34 % of the market.
Glo also decreased its subscriber base to 1,578,446 represents 6.16 % of the total market share, and Expresso also continued to decrease subscriber base to 168,572, which represents 0.66% of the total market share.
The NCA is yet to publish the full year figures ending December 2012.
Meanwhile Vodafone continued to maintain its quasi-monopoly in the fixed line market with a commanding 265,712 customers representing 96.3% of the total of 276,032.
Airtel still trails Vodafone with 10,320 customers on its 070 fixed line operations.
But it is also instructive to note that the total number of fixed lines has reduced from 289,870 in February 2012 to 276,032 in November, while mobile lines continue to increase.