Ghana Water Company at war with Judiciary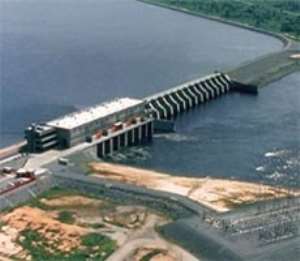 Weija Water Treatment Plant
Court injunction restraining Ghana Water Company Limited from demolishing unauthorized structures along its facilities is having a serious toll on the company's operations, the Managing Director of the company has stated.
Mr Kweku Botwe told journalists, who were at the Weija Water Treatment Plant in Accra to assess the extent of damage to the filters last week, that over the years, demands for water, especially in the urban areas, had outstripped supply as a result of uncontrolled human settlement; encroachment on head-works leading to siltation and difficulty in expansion, and the vandalisation of water assets.
"Unfortunately, the court is restraining us from carrying out demolition exercise of such illegal structures and this is hampering our operations," the MD of Ghana Water lamented vehemently.
The illegal activities, he noted, had resulted in a huge increase in the cost of treatment of the raw water intake, adding that, the state of affairs was such that in the very near future, it might become impossible to use the water from those sources for human consumption, if the situation went unchecked.
Dr Emmanuel Annan, Chairman of Public Utility Regulatory Commission (PURC) has asked the management of Ghana Water Company to organize a facility tour for members of the judiciary to enable them understand the situation on the ground.
Last week, the Ghana Water Company proposed a six- month rationing of water supply to parts of Accra and Tema, following structural defects in four of its 12 filters at the Weija Treatment Plant. But Dr Annan assured the public that the PURC, the regulator of the utility sector, would engage the management of Ghana Water Company to find ways to ensure that repair works on damaged filters have minimal impact on consumers.
"We want to act as quickly as possible to minimise the impact," he said, adding that, the Commission is ready to offer its assistance to the Company to ensure that the work is speedily done to bring comfort to consumers.
Mr Michael Amuakwa, Regional Production Manager Weija, said the structural defects needed to be corrected so as to guarantee good quality water from the treatment plant. He said the work would involve redesigning the filter bed concept to ensure effective and efficient operations, adding that the time it would take to complete the work would depend on the design.
Mr Irenious Buule, Chief Production Manager for Accra-Tema Metropolitan Area, said out of the 12 filters three were damaged while the one on the verge of breakdown would be repaired next month.

Story by Ghana |Felix Dela Klutse/Economic Tribune