Fire outbreak in Upper West on the increase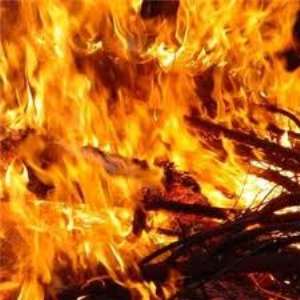 fire outbreaks
Wa, Feb. 1, GNA - Property valued at about GH¢1,276,700.00 was lost to 195 fires recorded by the Ghana National Fire Service (GNFS) in the Upper West Region last year.
According to statistics made available to the Ghana News Agency in Wa by the regional office of the GNFS, this figure was far above that of 2011 during which property worth about GH¢520,000.00 was lost to 159 fires in  the area.
Out of the 159 fire outbreaks recorded in 2011, 84 of them were domestic, 48 rural, 12 vehicular, eight accidents, and seven industrial fires.
In 2012, 97 domestic fires were recorded, 55 rural, 10 vehicular, 17 accidents, eight industrial, three commercial and five electrical fires.
Assistant Chief Fire Officer (ACFO) Kwaku Manu Afful, Upper West Regional Fire Officer, who released the statistics, said last year. 118 fire cases were recorded by the Wa Municipality Fire Station,  Nadowli Fire Station 3, Jirapa Fire Station 12, Lawra Fire Station 27, Nandom Fire Station 19 and Tumu Fire Station, 16.
ACFO Afful said the trend of fire outbreaks in the region had been on the increase since 2010, and called on the public to change their attitude towards the handling of fire n.
He advised Liquefied Petroleum Gas (LPG) users to check their cylinders properly in order to correct any leakages during filling since it was a major contributing factor to fire outbreaks in the region.
ACFO Afful advised people to put off all electrical gadgets from the switch when living the house to prevent fire outbreaks and said   Fire Service personnel were undertaking to door campaign in the region to educate people on fire handling, and called on the public to cooperate with them.
He reminded the public that services of fire service personnel are free and people should not hesitate to call the fire service emergency phone line immediately there is fire outbreak.
 The Regional Fire Officer also advised business entities to acquire fire certificates from the office of the GNFS, and said very soon the Legislative Instrument (LI0 1724 would be enforced and those entities without certificates would be closed down. GNA