3 February 2013
|
General News
W/R: Police mount search for missing biometric verification devices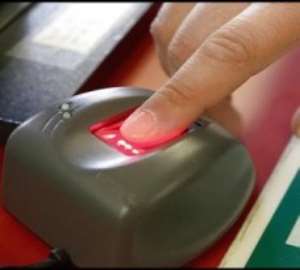 Police in the Western region have begun investigations into how seven biometric verification machines got missing after the December 7 elections.
The machines, which were used in verifying voters at the Amemfi East district got missing at the blind side of officers of the Electoral Commission (EC) who worked there.
Radio Maxx's Ebenezer Afanyi Dadzie reported that EC officials only detected the machines had been stolen when they were transporting electoral materials to the EC office after last year's polls.
He said officials of the commission are tight-lipped on the issue but quoted the Western regional director of the EC, Stephen Opoku Mensah as confirming the report.
Mr Mensah, according to Afanyi Dadzie, was optimistic the machines will be retrieved.
Ebenezer added that the Prestea Huni Valley police command has also declined comments since the matter is under investigations.
Officers of the EC in the region, meanwhile, assure the loss of the devices will not affect any legal litigation over the results of the polls.